George Orwell
(Eric Arthur Blair)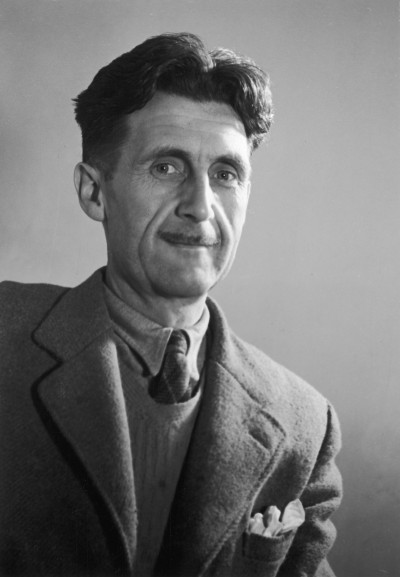 Eric Arthur Blair (25 June 1903 – 21 January 1950), who used the pen name George Orwell, was an English novelist, essayist, journalist and critic. His work is marked by lucid prose, awareness of social injustice, opposition to totalitarianism, and commitment to democratic socialism.
Commonly ranked as one of the most influential English writers of the 20th century, and as one of the most important chroniclers of English culture of his generation, Orwell wrote literary criticism, poetry, fiction, and polemical journalism. He is best known for the dystopian novel Nineteen Eighty-Four (1949) and the allegorical novella Animal Farm (1945). His book Homage to Catalonia (1938), an account of his experiences in the Spanish Civil War, is widely acclaimed, as are his numerous essays on politics, literature, language, and culture. In 2008, The Times ranked him second on a list of "The 50 greatest British writers since 1945".
Orwell's work continues to influence popular and political culture, and the term Orwellian — descriptive of totalitarian or authoritarian social practices — has entered the language together with several of his neologisms, including cold war, Big Brother, thought police, Room 101, doublethink, and thoughtcrime.
Born
June, 25, 1903
British India
Bengal Presidency
Died
January, 21, 1950
England
London
16670 profile views