George McGovern
(George Stanley McGovern)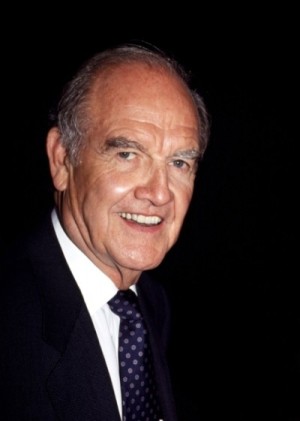 George McGovern
George Stanley McGovern (July 19, 1922 – October 21, 2012) was an American historian, author, U.S. Representative, U.S. Senator, and the Democratic Party presidential nominee in the 1972 presidential election.  McGovern grew up in Mitchell, South Dakota, where he was a renowned debater. He volunteered for the U.S. Army Air Forces upon the country's entry into World War II and as a B-24 Liberator pilot flew 35 missions over German-occupied Europe. Among the medals bestowed upon him was a Distinguished Flying Cross for making a hazardous emergency landing of his damaged plane and saving his crew. After the war he gained degrees from Dakota Wesleyan University and Northwestern University, culminating in a PhD, and was a history professor. He was elected to the U.S. House of Representatives in 1956 and re-elected in 1958. After a failed bid for the U.S. Senate in 1960, he was a successful candidate in 1962.
As a senator, McGovern was an exemplar of modern American liberalism. He became most known for his outspoken opposition to the growing U.S. involvement in the Vietnam War. He staged a brief nomination run in the 1968 presidential election as a stand-in for the assassinated Robert F. Kennedy. The subsequent McGovern–Fraser Commission fundamentally altered the presidential nominating process, by greatly increasing the number of caucuses and primaries and reducing the influence of party insiders. The McGovern–Hatfield Amendment sought to end the Vietnam War by legislative means but was defeated in 1970 and 1971. McGovern's long-shot, grassroots-based 1972 presidential campaign found triumph in gaining the Democratic nomination but left the party badly split ideologically, and the failed vice-presidential pick of Thomas Eagleton undermined McGovern's credibility. In the general election McGovern lost to incumbent Richard Nixon in one of the biggest landslides in American electoral history. Re-elected Senator in 1968 and 1974, McGovern was defeated in a bid for a fourth term in 1980.
Throughout his career, McGovern was involved in issues related to agriculture, food, nutrition, and hunger. As the first director of the Food for Peace program in 1961, McGovern oversaw the distribution of U.S. surpluses to the needy abroad and was instrumental in the creation of the United Nations-run World Food Programme. As sole chair of the Senate Select Committee on Nutrition and Human Needs from 1968 to 1977, McGovern publicized the problem of hunger within the United States and issued the "McGovern Report", which led to a new set of nutritional guidelines for Americans. McGovern later served as U.S. Ambassador to the United Nations Agencies for Food and Agriculture from 1998 to 2001 and was appointed the first UN Global Ambassador on World Hunger by the World Food Programme in 2001. The McGovern-Dole International Food for Education and Child Nutrition Program has provided school meals for millions of children in dozens of countries since 2000 and resulted in McGovern's being named World Food Prize co‑laureate in 2008.
By 2009, McGovern had moved to St. Augustine Beach, Florida. McGovern's seventh book (as author, co-author, or contributing editor) issued in the first decade of the 2000s, Abraham Lincoln, was published by Times Books and released at the close of 2008. Throughout 2009, McGovern embarked on a book tour, including a prominent visit to the Nixon Presidential Library and Museum.
He was treated for exhaustion during 2011 and then was hospitalized after a serious fall in December 2011 on his way to participate in a live C-SPAN program about his 1972 presidential campaign. By January 2012, he was promoting his latest book, What It Means to Be a Democrat. He was hospitalized again in April 2012 due to fainting spells. McGovern's 90th birthday was celebrated on July 19, 2012, with a Washington event hosted by World Food Program USA and attended by many liberal Democratic politicians, along with (as the Washington Post termed it) "one respectful conservative", South Dakota's Republican Senator John Thune. On July 27, 2012, McGovern's son Steven died at age 60. McGovern's daughter Ann said, "Steve had a long struggle with alcoholism. We will all miss him deeply, but are grateful that he is now at peace." In August 2012, McGovern moved back to Sioux Falls, South Dakota, to be nearer to his family. His final public appearance was on October 6, 2012, when he introduced his recorded narration for Aaron Copland's "Lincoln Portrait" with the South Dakota Symphony Orchestra.
On October 15, 2012, McGovern's family announced he had entered Dougherty Hospice House, a Sioux Falls hospice; his daughter Ann said, "He's coming to the end of his life". On the morning of October 21, 2012, McGovern died at age 90 at the Sioux Falls hospice, surrounded by family and lifelong friends. The family released this statement, "We are blessed to know that our father lived a long, successful and productive life advocating for the hungry, being a progressive voice for millions and fighting for peace. He continued giving speeches, writing and advising all the way up to and past his 90th birthday, which he celebrated this summer." In addition to his three remaining children, he was survived by ten grandchildren and eight great-grandchildren. President Obama paid tribute to him as "a champion for peace" and a "statesman of great conscience and conviction". His funeral was held in the Washington Pavilion of Arts and Science in Sioux Falls with his ashes to be buried alongside his wife and daughter Terry at Rock Creek Cemetery in Washington.
Born
July, 19, 1922
Avon, South Dakota
Died
October, 21, 2012
Sioux Falls, South Dakota
Cause of Death
Cemetery
Rock Creek Cemetery
Washington D.C.
17631 profile views