Gene Gutowski
(Witold Bardach)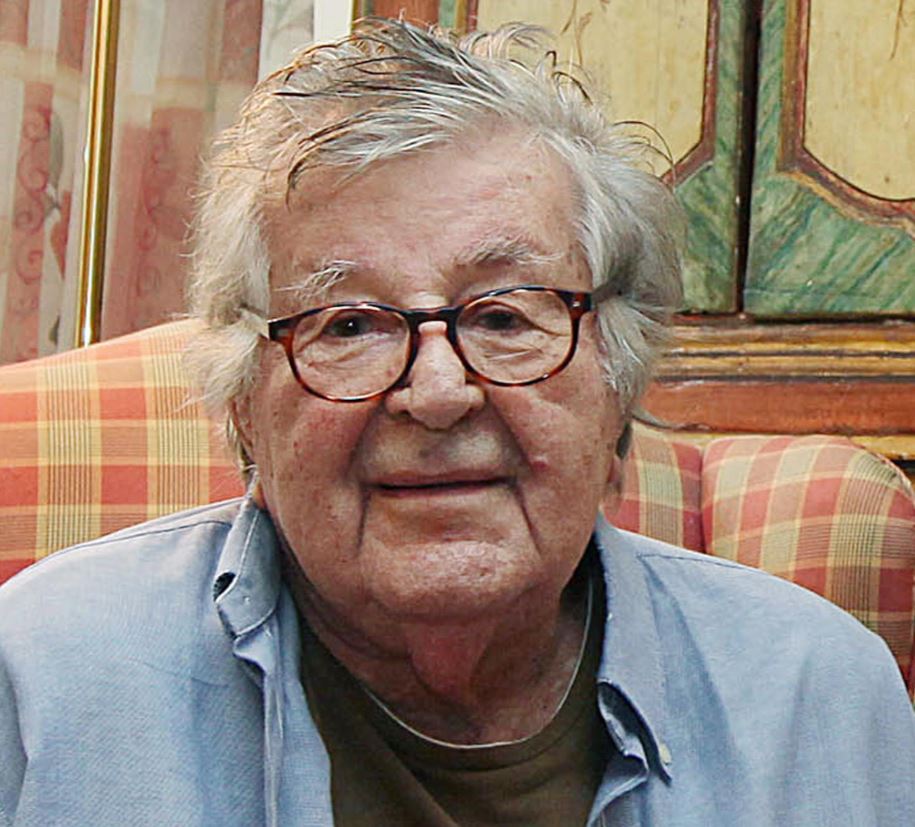 Gene Gutowski
Producer Gene Gutowski, who collaborated with writer-director Roman Polanski, a fellow Holocaust survivor, on five films, including the 2002 Oscar-winning wartime drama The Pianist, has died. He was 90.
Gutowski died Tuesday of pneumonia in a hospital in Warsaw, Poland, his son, Adam Bardach, told the Associated Press.
Gutowski, born in Lwow, Poland, lost his family to the Nazis during World War II and struggled to survive in Warsaw. After the war, he worked for U.S. military intelligence hunting Nazis in Germany and came to America in 1947.
Gutowski, who had produced the 1963 film Station Six-Sahara, starring Carroll Baker, was impressed with the work of writer-director Polanski in Knife in the Water (1962), a Polish-language production that received an Oscar nomination for best foreign language film.
He set up a meeting with his fellow Pole and convinced him to make a feature in English; that film turned out to be the psychological horror thriller Repulsion (1965), starring Catherine Deneuve.
The two then worked on Cul-De-Sac (1966), starring Donald Pleasence; The Fearless Vampire Killers (1967), which featured Polanski's future wife, Sharon Tate; and A Day at the Beach (1972).
Polanski has called Gutowski "one of the most important figures in my existence."
Gutowski also produced the films The Adventures of Gerard (1970) and Romance of a Horsethief (1971), both starring Eli Wallach.
The Pianist starred Adrien Brody in an Oscar-winning turn as Polish-Jewish composer Wladyslaw Szpilman, who survived the war. Polanski and screenwriter Ronald Harwood also won Academy Awards, and Gutowski said making the film was "a personal catharsis."
"Watching crowds of terrified helpless people being pushed into a train to the gas chambers recalled the last journey of my entire family in the summer of 1942," he wrote in his 2011 memoir, With Balls and Chutzpah: A Story of Survival. "And thus The Pianist, a film crowned with three important Oscars, was also in many ways the crowning moment of my life."
Bardach documented his father's wartime experience in the 2014 film Dancing Before the Enemy: How a Teenage Boy Fooled the Nazis and Lived.
In addition to Bardach, survivors include his wife Joanna, sons Andrew and Alexander, four grandchildren and three great-grandchildren.
Born
July, 26, 1925
Lwów, Poland
Died
May, 10, 2016
Warsaw, Poland
Cause of Death
1410 profile views