Gae Aulenti
(Gaetana Aulenti)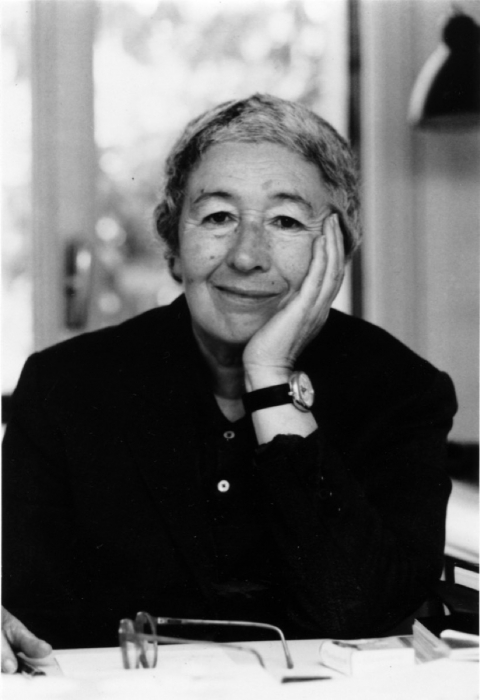 Born as Gaetana Aulenti, a native of Palazzolo dello Stella (Friuli), Gaetana Aulenti (Gae, as she was known, is pronounced "guy") studied to be an architect at the Milan Polytechnic University, Faculty of Architecture and graduated as one of two women in a class of 20 in 1954. She grew up playing the piano and reading books. Gae Aulenti began her career as a private-practicing architect and freelance designer out of Milan in 1954. Her architectural practice included many interior flat designs for corporate clients including Fiat, Banca Commerciale Italiana, Pirelli, Olivetti, and Knoll International. Her freelance design work included products for Poltronova, Candle, Ideal Standard, Louis Vuitton, and Artemide to name a few. Branching into written publication, Aulenti joined the editorial staff at the design magazine Casabella-Continuità from 1955 until 1965 as an art director, doing graphic design work, and later served on the board of directors for the renamed Lotus International magazine (based in Milan from 1974 onwards). During that time she became part of a group of young professionals influenced by the philosophy of Ernesto Nathan Rogers.
Gae Aulenti taught, after getting her doctorate, at Venice School of Architecture as an assistant instructor in architectural composition from 1960–1962 and at the Milan School of Architecture from 1964-1967. With these experiences, she became a visiting lecturer at congresses and professional institutions in Europe and North America from 1967 onwards. She sought membership in two of them, American Society of Interior Designers, 1967 and Member of Movimento Studi per I'Architettura, Milan, 1955-61. During that time she also designed for a department store, La Rinascente and later designed furniture for Zanotta, where she created two of her most well known pieces, the "April" folding chair which was made from stainless steel with a removable cover, and her "Sanmarco" table constructed from plate-glass. Transitioning from teaching, Aulenti joined Luca Ronconi as a collaborator in figurative research for Laboratorio di Progettazione Teatrale out of Prato, Florence (1976-79). She then also served as vice-president of the Italian Association Of Industrial Design (ADI).
In 1981 she was chosen to turn the 1900 Beaux Arts Gare d'Orsay train station, a spectacular landmark originally designed by Victor Laloux, into the Musée d'Orsay, a museum of mainly French art from 1848 to 1915. Her work on the Musée d'Orsay led to commissions to create a space for the National Museum of Modern Art at the Centre Georges Pompidou in Paris; the restoration of the Palazzo Grassi as an art museum in Venice; the conversion of an old Italian embassy in Berlin into an Academy of Science; and the restoration of a 1929 exhibition hall in Barcelona as Museu Nacional d'Art de Catalunya. In San Francisco, she converted the city's Beaux Art Main Library into a museum of Asian art. In 2011, Aulenti oversaw the expansion of Perugia Airport. Gae Aulenti also occasionally worked as a stage designer for Luca Ronconi, including for Samstag aus Licht (1984). She also planned six stores for the fashion designer Adrienne Vittadini, including one on Rodeo Drive in Los Angeles. (She even designed the mannequins.) Her career ended with over 200 built works. Gae Aulenti died in Milan on 31 October 2012, just weeks prior to her 85th birthday. She was suffering from chronic illness and made her last public appearance on 16 October, when she received the career prize at the Milan Triennale.
Born
December, 04, 1927
Palazzolo dello Stella, Italy
Died
October, 31, 2012
Milan, Italy
Cemetery
Cimitero Monumentale di Milano
Milan, Italy
1348 profile views