Frederick Banting
(Frederick Banting)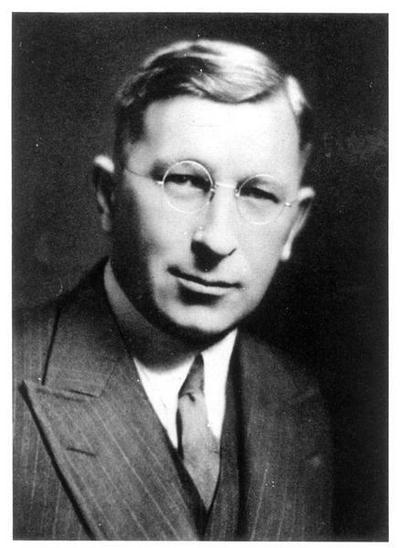 Frederick Banting was born on November 14, 1891, in a farm house near Alliston, Ontario. The youngest of five children (Nelson, Thompson, Kenneth and Essie) of William Thompson Banting and Margaret Grant, he attended public and high schools in Alliston. He attempted to enter the army but was refused due to poor eyesight. He then attended the University of Toronto in the faculty of divinity but soon transferred to medicine. He received his M.B. degree in 1916 and enlisted in the Canadian Army Medical Corps, which had a need for medics in World War I. He was wounded at the battle of Cambrai in 1918. Despite his injuries, he helped other wounded men for sixteen hours, until another doctor told him to stop. He was awarded the Military Cross in 1919, for heroism.
Banting returned to Canada after the war and briefly took up general practice in London, Ontario. Returning to Toronto, he studied orthopaedic medicine and, in 1919–20, was Resident Surgeon at the Hospital for Sick Children. From 1920 to 1921, he continued his general practice, while teaching orthopedics and anthropology part-time at the University of Western Ontario in London. From 1921 to 1922 he lectured in pharmacology at the University of Toronto. He received his M.D. degree in 1922, and was also awarded a gold medal.
An article he read about the pancreas piqued Banting's interest in diabetes. Research by Naunyn, Minkowski, Opie, Schafer, and others suggested that diabetes resulted from a lack of a protein hormone secreted by the islets of Langerhans in the pancreas. Schafer had named this hormone insulin. Insulin was thought to control the metabolism of sugar; its lack led to an increase of sugar in the blood which was then excreted in urine. Attempts to extract insulin from ground-up pancreas cells were unsuccessful, likely because of the destruction of the insulin by the proteolysis enzyme of the pancreas. The challenge was to find a way to extract insulin from the pancreas prior to its being destroyed.
Moses Barron published an article on experimental closure of the pancreatic duct by ligature which further influenced Banting's thinking. The procedure caused deterioration of the cells of the pancreas that secrete trypsin but left the islets of Langerhans intact. Banting realized that this procedure would destroy the trypsin-secreting cells but not the insulin. Once the trypsin-secreting cells had died, insulin could be extracted from the islets of Langerhans. Banting discussed this approach with J. J. R. Macleod, Professor of Physiology at the University of Toronto. Macleod provided experimental facilities and the assistance of one of his students, Dr. Charles Best. Banting and Best began the production of insulin by this means.
Banting was appointed Senior Demonstrator in Medicine at the University of Toronto in 1922. The following year he was elected to the new Banting and Best Chair of Medical Research, endowed by the Legislature of the Province of Ontario. He also served as Honorary Consulting Physician to the Toronto General, the Hospital for Sick Children, and the Toronto Western Hospital. At the Banting and Best Institute, he researched silicosis, cancer, and the mechanisms of drowning. During the Second World War he investigated the problems of aviators, such as "blackout" (syncope).
Banting developed an interest in painting beginning around 1921 while he was in London, Ontario. He became friends with Group of Seven artists A. Y. Jackson and Lawren Harris, sharing their love of the rugged Canadian landscape. In 1927 he made a sketching trip with Jackson to the St. Lawrence in Quebec. Later that year they traveled to RCMP outposts in the Arctic on the Canadian Government supply ship Beothic. The sketches, done both in oils on birch panels and in pen and ink, were named after the places he visited: Craig Harbour, Ellesmere Island; Pond Inlet, Baylot Island; Eskimo tents at Etach; others were untitled. Jackson and Banting also made painting expeditions to Great Slave Lake, Walsh Lake (Northwest Territories), Georgian Bay, French River and the Sudbury District.
Banting married twice. His first marriage was to Marion Robertson in 1924; they had one child, William (b. 1928). They divorced in 1932 and Banting married Henrietta Ball in 1937.  In 1938, Banting's interest in aviation medicine resulted in his participation with the Royal Canadian Air Force (RCAF) in research concerning the physiological problems encountered by pilots operating high-altitude combat aircraft. Banting headed the RCAF's Number 1 Clinical Investigation Unit (CIU), which was housed in a secret facility on the grounds of the former Eglinton Hunt Club in Toronto.  In February 1941, Banting died of wounds and exposure following a Lockheed L-14 Super Electra/Hudson crash in Musgrave Harbour Newfoundland. He was en route to England to conduct operational tests on the Franks flying suit developed by his colleague Wilbur Franks.  Banting and his wife are buried at Mount Pleasant Cemetery in Toronto.
Born
November, 14, 1891
Alliston, Canada
Died
February, 21, 1941
Dominion of Newfoundland
Cemetery
Mount Pleasant Cemetery
Ontario, Canada
17846 profile views