Frank Scalice
(Frank Scalice)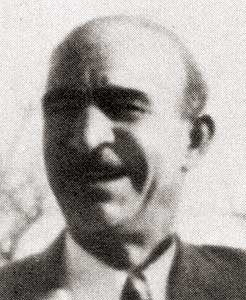 Scalice was born in Palermo, Sicily in 1893, and later emigrated to the US, settling in The Bronx. He operated his business from the Little Italy area in the Bronx. He also lived and raised his family in the City Island section of the Bronx. He was involved in many crimes, and became Capo in the Brooklyn-based gang of Salvatore D'Aquila. After the murder of D'Aquila on October 10, 1928, the power in New York shifted to Joe Masseria Manhattan-based gang. The successor of D'Aquila, Alfred "Al Mineo" Manfredi connected Masseria with the alliance, and came to conflict with Scalice.
On November 5, 1930, Mineo and his underboss Stefano "Steve" Ferrigno were murdered by Castellammarese Sicilians led by Salvatore Maranzano. Scalice became the new boss of the family and a strong ally and supporter of Maranzano in the Castellammarese War.
The Castellammarese War ended on April 15, 1931, when Masseria was killed. Maranzano met with the New York bosses in May 1931 to work out a peace plan and establish the Mafia Commission. Scalice was given a seat on the Commission and recognized as head of his family. However, after the murder of Maranzano on September 10, 1931, new boss Lucky Luciano forced Scalice to resign as family boss. He was replaced with Vincent Mangano.[6]
On September 8, 1945, Scalice helped mobster Bugsy Siegel open the Flamingo Hotel & Casino in Las Vegas. Scalice later on came to find himself involved in the casino business.
On June 17, 1957, Scalice was assassinated by two gunmen at a vegetable market in the Bronx section of New York.
Scalice's funeral was held at the Scocozza Funeral Home in the Bronx. Police and federal agents attended the funeral and the Bronx District Attorney subpoenaed all the visitor records. Scalice was buried in Woodlawn Cemetery in the Bronx.
After his death, Carlo Gambino became Anastasia's underboss.
His murder is believed to have been ordered by Anastasia himself, who had sentenced him to death because Scalise was believed to have sold Mangano Family membership to the highest bidder, leading to untrustworthy and uncapable members.
Born
Died
June, 17, 1957
USA
New York
Cemetery
Woodlawn Cemetery
New York
USA
16805 profile views