Ferdinand Porsche
(Ferdinand Porsche)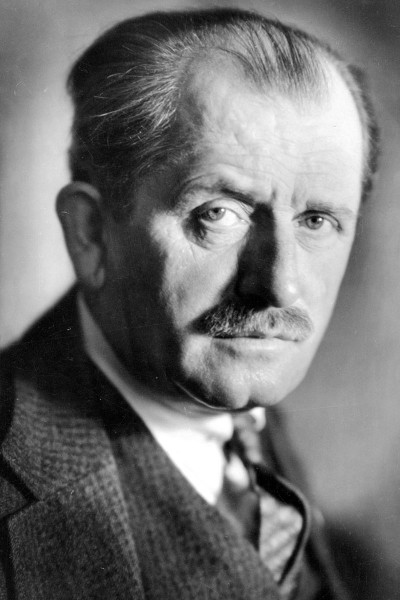 Ferdinand Porsche was born to German-speaking parents in Maffersdorf (Czech: Vratislavice nad Nisou), northern Bohemia, part of the Austro-Hungarian Empire at that time, and today part of the Czech Republic. Porsche was his parents' third child. His father, Anton Porsche, was a master panel-beater.
He showed a strong aptitude for mechanical work at a very early age. He attended classes at the Imperial Technical School in Reichenberg (Czech: Liberec) at night while helping his father in his mechanical shop by day. Thanks to a referral, Porsche landed a job with the Béla Egger Electrical company in Vienna when he turned 18. In Vienna he would sneak into the local university whenever he could after work. Other than attending classes there, Porsche never received any higher engineering education. During his five years with Béla Egger, Porsche first developed the electric hub motor.  After the breakup of the Austro-Hungarian Empire at the end of World War I, he chose Czechoslovakian citizenship. In 1934 Adolf Hitler or Joseph Goebbels made Porsche a naturalized German citizen.
In 1898, Porsche joined the Vienna-based factory Jakob Lohner & Company, which produced coaches for Emperor Franz Joseph I of Austria as well as for the kings of England, Sweden, and Romania. Jakob Lohner had begun construction of automobiles in 1896 under Ludwig Lohner in the trans-Danubian suburb of Floridsdorf. Their first design was the Egger-Lohner vehicle (also referred to as the C.2 Phaeton). First unveiled in Vienna, Austria, on June 26, 1898, Porsche had engraved the code "P1" (standing for Porsche, number one, signifying Ferdinand Porsche's first design) onto all the key components.
The Egger-Lohner was a carriage-like car driven by two electric motors, directly fitted within the front wheel hubs and powered by batteries. This drive train construction was easily expanded to four-wheel drive, by simply mounting two more electric motors to the rear wheels, and a four-motor example was ordered by the Englishman E. W. Hart in 1900. In December that year, the car was displayed at the Paris World Exhibition under the name Toujours-Contente. Even though this one-off vehicle had been commissioned for the purposes of racing and record-breaking, the 1,800 kg (4,000 lb) of lead–acid batteries it required was a severe shortcoming . Though it "showed wonderful speed when it was allowed to sprint",[citation needed] the weight of the batteries meant that it was singularly reluctant to climb hills: it also suffered from limited range due to limited battery life.
Still employed by Lohner, Porsche introduced the "Lohner-Porsche Mixte Hybrid" in 1901: instead of a massive battery-pack, an internal combustion engine built by the German firm Daimler drove a generator which in turn drove the electric wheel hub motors. As a backup a small battery pack was fitted. This is the first petroleum electric hybrid vehicle on record, although since sufficiently reliable gears and couplings were not available at the time, he chose to make it a series-hybrid, an arrangement now more common in diesel-electric or turbo-electric railway locomotives than in automobiles.  Though over 300 Lohner-Porsche chassis were sold up to 1906, most of them were two-wheel drive; either front- or rear-wheel driven trucks, buses and fire-engines. Some four wheel drive buses were produced, but no four wheel drive automobiles.
The vehicles achieved speeds of up to 56 kilometres per hour (35 mph), broke several Austrian speed records, and also won the Exelberg Rally in 1901, with Porsche himself driving a front-wheel drive hybrid example. It was later upgraded with more powerful engines from Daimler and Panhard, which proved to be enough to gain more speed records. In 1905 Porsche was awarded the Pötting prize as Austria's most outstanding automotive engineer.  In 1902 he was drafted into military service. He served as a chauffeur to Archduke Franz Ferdinand of Austria, the crown prince of Austria whose assassination sparked World War I a decade later.
In April 1931 Porsche returned to Stuttgart and founded his consulting firm Dr. Ing. h.c. F. Porsche GmbH, Konstruktionen und Beratungen für Motoren und Fahrzeugbau (designs and consulting services for engines and vehicles). With financial backing from the Austrian advocate Anton Piëch and Adolf Rosenberger, Porsche successfully recruited several former co-workers he had befriended at his former places of employment, including Karl Rabe, Erwin Komenda, Franz Xaver Reimspiess, and his son, Ferry Porsche.
Their first project was the design of a middle class car for Wanderer. Other commissioned designs followed. As the business grew, Porsche decided to work on his own design as well, which was a development of the small car concept from his days at Daimler-Benz in Stuttgart. He financed the project with a loan on his life insurance. Later Zündapp decided to help sponsor the project, but lost interest after their success with motorcycles. NSU then took over the sponsorship, but also lost interest due to the high tooling costs.
With car commissions scarce due to the depressed economic climate, Porsche founded a subsidiary company, Hochleistungs Motor GmbH (High Performance Engines Ltd.), to develop a racing car for which he had no customer. Based on Max Wagner's mid-engined layout the 1923 Benz Tropfenwagen, or "Teardrop" aerodynamic design, the experimental P-Wagen project racing car (P stood for Porsche) was designed according to the regulations of the 750 kg formula. The main regulation of this formula was that the weight of the car without driver, fuel, oil, water and tires was not allowed to exceed 750 kg (1,650 lb).
In 1932 Auto Union Gmbh was formed, consisting of struggling auto manufacturers Audi, DKW, Horch and Wanderer. The Chairman of the Board of Directors, Baron Klaus von Oertzen wanted a showpiece project, so at fellow director Adolf Rosenberger's insistence, von Oertzen met with Porsche, who had done work for him before. At the 1933 Berlin Motor Show German Chancellor Adolf Hitler announced his intention to motorize the nation, with every German owning either a car or a tractor in the future, and unveiled two new programs: the "people's car" and a state-sponsored motor racing programme to develop a "high speed German automotive industry"; to initiate this, Mercedes-Benz were to be given an annual grant of 500,000 Reichsmark.  These projects led to two projects for Porsche, and set a precedent for the rest of the decade, with Porsche undertaking further projects for the Nazis, including the Tiger tank and the Elefant tank destroyer.
Born
September, 03, 1875
Vratislavice nad Nisou, Czech Republic
Died
January, 30, 1951
Stuttgart, Germany
Cemetery
Schuettgut Chapel, Porsche Family Estate
Salzburg, Austria
17337 profile views