Fats Domino
(Antoine Domino Jr)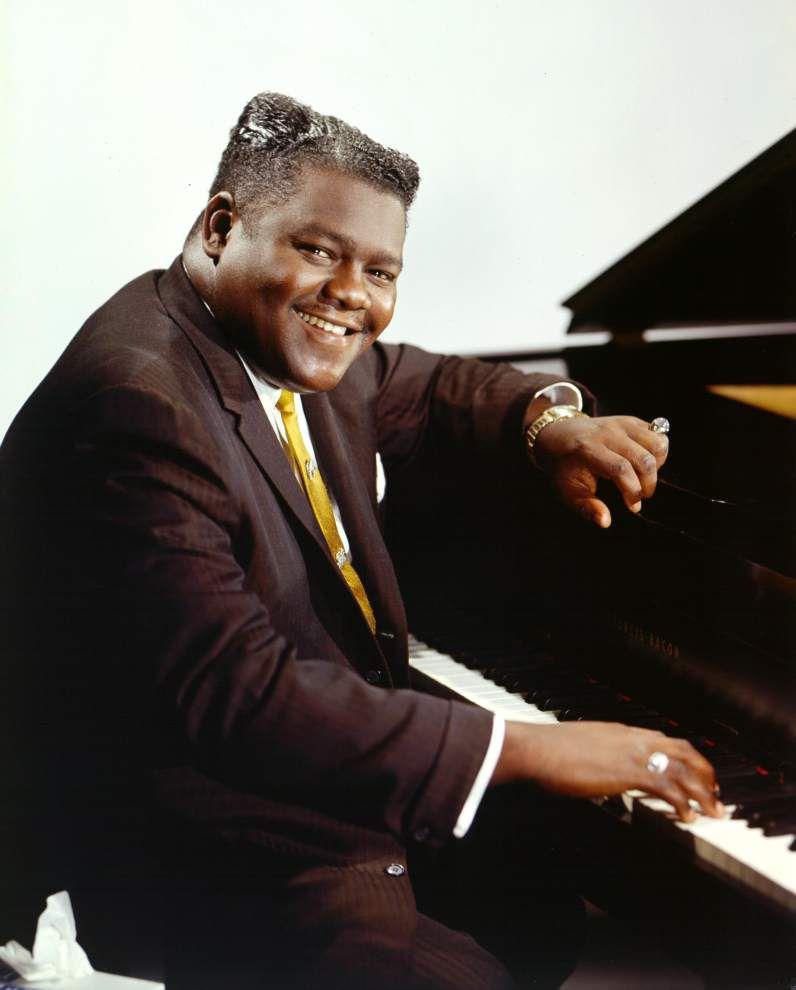 Fats Domino
Fats Domino, who has died at age 89, sold astonishing quantities of records from the start of the 1950s until the early 60s. Domino was an original, one of the creators of rock'n'roll, and by far the biggest selling rhythm and blues artist of that time.
He was crucial in breaking down the musical colour barrier, but too mainstream and popular to retain credibility as a blues singer. He brought a new, heavy back-beat to white ears, yet trailed old-fashioned, jazz-band habits behind him.
His famous records were many, stretching across a decade from the early 50s: Valley of Tears, I'm Walkin', The Big Beat, I'm in Love Again, I Want to Walk You Home, Be My Guest, Country Boy, Walking to New Orleans, Three Nights a Week, My Girl Josephine, It Keeps Rainin', What a Party, and, in 1963, when he finally left Imperial Records for ABC-Paramount, Red Sails in the Sunset.
His chart placings were oddly modest. His only British Top 10 success was Blueberry Hill in 1956. In the US he never topped the mainstream charts and by 1962 had no Top 20 entries. Yet in the mid-70s it was still true that, with record sales of 60 or 70m, no one had outsold him except Elvis and the Beatles.
He behaved like a star. When he toured he took 200 pairs of shoes and 30 suits on the road, and wore big diamond rings. Thus he asserted himself on the era's extraordinary multiple bills. On the first, in 1956, Domino was with BB King, Hank Ballard, Jerry Lee Lewis, James Brown and Duane Eddy. A 1957 tour put him in among the Drifters, Frankie Lymon, Chuck Berry, Eddie Cochran, LaVern Baker, the Everlys, Paul Anka and Buddy Holly.
His performing style was simple, like his songs – he'd sit at the piano sideways on to the crowd, showing his solid right profile and turning his splendid head to grin and beam as he sang and played, but he would add a touch of flamboyance at the end by pushing the piano off stage with his stomach. (That head of his was a perfect cube, thanks to his flat-top haircut. This would became fashionable 30 years after he pioneered it.)
Born
February, 26, 1928
New Orleans, Louisiana
Died
October, 24, 2017
Harvey, Louisiana
Cause of Death
Cemetery
1039 profile views