Faron Young
(Faron Young)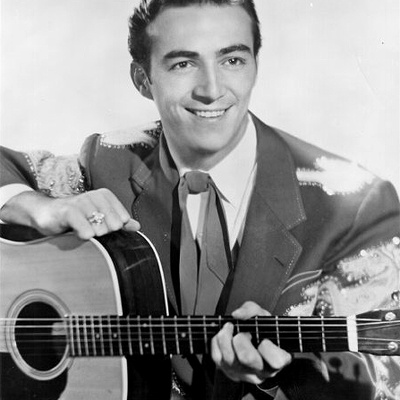 Faron Young
Faron Young, a honky-tonk singer who became a pillar of Nashville country music, died yesterday at Columbia Summit Medical Center in Nashville, said Melanie Lamb, a hospital spokeswoman. He was 64.
He died of a gunshot wound that apparently was self-inflicted, the police said; he was found wounded on Monday at his Nashville home, along with a note that detailed plans to kill himself. His lawyer, Grant Smith, said Mr. Young had emphysema and had recently undergone prostate surgery.
Mr. Young was born in Shreveport, La., and grew up on a farm outside of town. He began performing while in high school and in 1951 dropped out of Centenary College in Shreveport and began appearing on the "Louisiana Hayride" radio show, which reached much of the South. He worked on the show as a featured singer with Webb Pierce, modeling his style after Hank Williams.
In 1952, Mr. Young became a member of the Grand Ole Opry, was signed by Capitol Records and entered the Army. He served two years in the Entertainments Unit, singing to troops during the Korean War. He soon became a major country hit maker, beginning in 1952 with "Goin' Steady." His first No. 1 country single was "Live Fast, Love Hard, Die Young," in 1955. He also began acting in western films, getting a nickname that stuck, "the Young Sheriff," from a role in "Hidden Guns" in 1955; his band became the Country Deputies.
Mr. Young also appeared in "Daniel Boone" (1956) and "Raiders of Old California" (1956), and in films with country-music themes, including "Country Music Holiday" (1958), "Nashville Rebel" (1966) and "Road to Nashville" (1967). He founded The Music City News, a trade newspaper, in 1963.
His string of hits lasted well into the 1970's. His No. 1 country records including "Alone With You" (1958), "Country Girl" (1959) and "It's 4 in the Morning" (1971). He was among the first to record songs by Willie Nelson, and his version of Mr. Nelson's "Hello Walls" was a No. 1 country hit and a top-20 pop hit in 1961. He recorded for Mercury Records from 1963 to '79, for MCA Records from 1979 to '81 and then for smaller labels including Allegiance, Step One and Laser Light.
Mr. Young invested broadly in Nashville. At various points, he owned the Music City News (which he sold to the Middle Tennessee Publishing Company, now owned by Gannett), a booking agency, book and music publishers, real estate and a race track. But while running his diverse business ventures, he continued to perform regularly at the Grand Ole Opry, on television and on the country circuit; he recorded a live album in Branson, Mo., in 1993.
Mr. Young's marriage ended in divorce about 15 years ago. He is survived by four children.
Born
February, 25, 1932
Sheveport, Louisana
Died
December, 10, 1996
Nashville, tennessee
Cause of Death
self inflicted gunshot to head
Cemetery
Other
Cremated and ashes were spreaded at Johnny & June's home in Hendersonville, Tennessee
17355 profile views