Esther Ralston
(Esther Worth)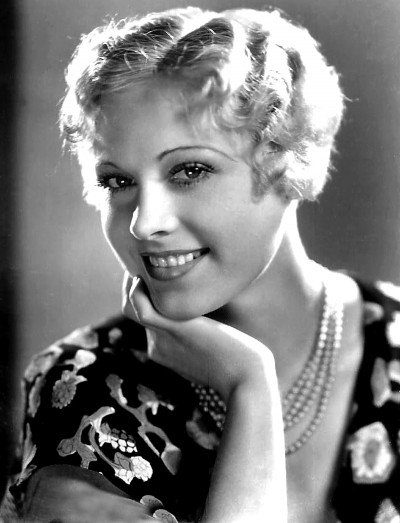 Ralston was born Esther Worth in Bar Harbor, Maine. She was the older sister of Howard Ralston who also appeared in silent pictures but never achieved the stardom of his sister. She began her career as a child actress in a family vaudeville act which was billed as "The Ralston Family with Baby Esther, America's Youngest Juliet." From this, she appeared in a few small silent film roles including a role alongside her brother in the 1920 film adaptation of Huckleberry Finn. Ralston later gained attention as Mrs. Darling in the 1924 film version of Peter Pan.  In the late 1920s she appeared in many films for Paramount, at one point earning as much as $8000 a week, and garnering much popularity, especially in Britain. She appeared mainly in comedies, often portraying spirited society girls, but she also received good reviews for her forays into dramatic roles.
Despite making a successful transition to sound, she was mainly relegated to supporting roles by the mid-1930s. Her last leading role was in To the Last Man in 1933, directed by Raoul Walsh and starring Randolph Scott. Ralston made her final film, Tin Pan Alley, in 1940 and chose to retire from films. She continued working on the stage and in radio throughout the 1940s. She returned to the screen in the early 1950s with guest roles on television series including Kraft Television Theatre and Tales of Tomorrow. In 1962, she had a leading role in the short-lived daytime drama, Our Five Daughters, her final onscreen role.  In 1985, Ralston released her autobiography Some Day We'll Laugh.
Ralston first married newspaper man and showman George Webb in 1926. They had one child together, daughter Mary Esther, before divorcing in 1934. In 1935, she married actor Will Morgan. They divorced in 1938. Ralston married radio announcer and columnist Ted Lloyd on August 6, 1939 in Greenwich, Connecticut. The couple had two children, Judy (born 1942) and Ted, Jr. (born 1943), before divorcing in 1954.  On January 14, 1994, Ralston died of a heart attack at her home in Ventura, California.  For her contribution to the motion picture industry, Ether Ralston had a star on the Hollywood Walk of Fame at 6664 Hollywood Boulevard.
Born
September, 17, 1902
USA
Bar Harbor, Maine
Died
January, 14, 1994
USA
Ventura, California
Cause of Death
Other
16471 profile views