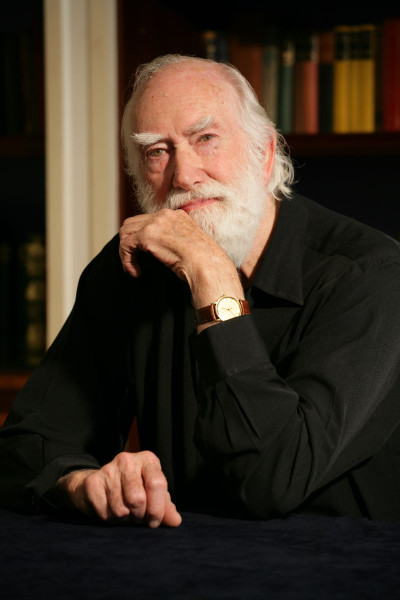 He was born in Holloway, London, and left school at 14. He first worked as an errand boy in an illustration studio where he was encouraged to draw cartoons and comic strips in his spare time. Following National Service, he produced sketches for magazines, and later worked as a freelance designer and illustrator in advertising.
He started writing about Spot the playful puppy in 1976 for his little son Christopher. In that first book, Spot was hiding behind little flaps which could be lifted by small children, an innovation which he devised. Hill said that he aimed to recognise "that children have far more intelligence and style than many adults credit them with", and to invite them to experience "ideas which were just outside their experience yet were basic enough to be understood. In Where's Spot? I thought it would be fun to draw a chair—in a period style rather than a straightforward type. A grand piano instead of an upright—pink rather than brown. Tables with cabriole legs and other decorative details. All to broaden the visual scope that a book can bring to a young mind."
After a friend introduced him to a literary agent, his first book Where's Spot? was published in 1980 by Frederick Warne & Co and quickly became popular. He then produced a series of similar books and expanded the range of characters. His books are estimated to have sold more than 60 million copies. The stories were translated into 60 languages, and led to a series of animated stories for television as well as merchandise.
He moved with his family to Tucson, Arizona in 1983 and then to a ranch in California. He appeared on Mister Rogers' Neighborhood episode no. 1645 where he and Fred Rogers discussed the making of a page in a Spot book.  He was appointed Officer of the Order of the British Empire (OBE) in the 2008 New Year Honours. He died aged 86 on 6 June 2014, at his home in California.
Born
September, 07, 1927
United Kingdom
Holloway, England
Died
June, 06, 2014
USA
Templeton, California
16282 profile views