Elizabeth Catlett
(Elizabeth Catlett)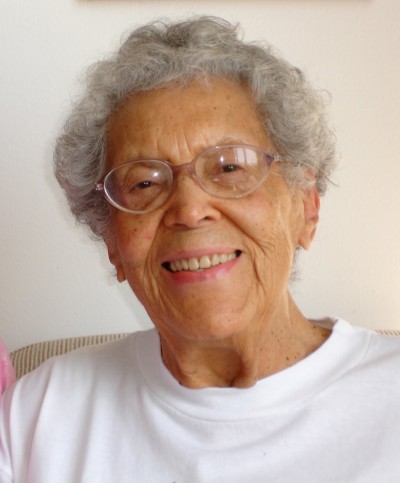 Catlett was born in Washington, D.C., the youngest of three children.  She attended the Lucretia Mott Elementary School, Dunbar High School, and then Howard University where she studied design, printmaking and drawing. In an interview in December 1981 in Artist and Influence magazine, she stated that she changed her major to painting because of the influence of James A. Porter, and because there was no sculpture division at Howard at the time. She received her BS cum laude from Howard in 1935. She then worked as a high school teacher in North Carolina but left after two years, frustrated by the low teaching salaries for black people.
While living and working in Harlem, New York, she was briefly married to Charles White.  In 1947, she married Mexican artist Francisco Mora, and made Mexico her permanent home, later becoming a Mexican citizen. They had three sons, including film director Juan Mora. Her granddaughter, Naima Mora, was the Cycle 4 winner of the America's Next Top Model television show. Catlett's sculpture, Naima, is of Naima as a child.  After retiring in 1975, Catlett continued to be active in the Cuernavaca, Mexico art community.
Catlett became the "promotion director" for the George Washington Carver School in Harlem located at 57 W. 125th St. Roy DeCarava was one of the students. Some of the teachers included Ernest Crichlow, Norman Lewis, and Charles White, who was for a time her husband.
In 1946, Catlett received a Rosenwald Fund Fellowship that allowed her to travel to Mexico where she studied wood carving with Jose L. Ruiz and ceramic sculpture with Francisco Zúñiga, at the Escuela de Pintura y Escultura, Esmeralda, Mexico. She later moved to Mexico, married, and became a Mexican citizen.  In Mexico, she worked with the Taller de Gráfica Popular, (People's Graphic Arts Workshop), a group of printmakers organized in 1937 by Leopoldo Méndez, Raúl Anguiano, Luis Arenal, and Pablo O'Higgins and dedicated to using their art to promote social change. There she and other artists created a series of linoleum cuts on black heroes. They "did posters, leaflets, collective booklets, illustrations for textbooks, posters and illustrations for the construction of schools, against illiteracy in Mexico."
She became the first female professor of sculpture and head of the sculpture department at the National Autonomous University of Mexico, School of Fine Arts, San Carlos, in Mexico City, in 1958, and taught there until retiring in 1975. She was active in the art community of Cuernavaca, Morelos.  In 1980 Catlett donated a collection of her personal papers, exhibition catalogs, and other documentary materials to the Archives of American Art in the Smithsonian Institution.  Catlett died on April 2, 2012, in Cuernavaca. She was 96.
Born
April, 15, 1915
USA
Washington D.C.
Died
April, 02, 2012
Cuernavaca, Mexico
17068 profile views