Edward Andrews
(Edward Andrews)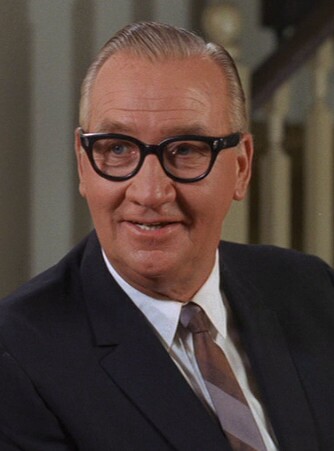 Actor. Born in Griffin, Georgia, He was a versatile performer who appeared in 51 films, 31 Broadway plays and numerous television shows. He debuted on stage at age 12 in 1926, and on Broadway in the 1935 production "How Beautiful With Shoes". His screen work began in "The Phoenix City Story" (1955), followed by credits to include "Tea and Sympathy" (1956), "The Harder They Fall" (1957), "Elmer Gentry" (1960), "Sixteen Candles" (1984) and "Gremlins" (1985). For television, he was a regular on the series "Alcoa Hour", "The Twilight Zone", "Route 66", "Bonanza", "Gunsmoke" and "Supertrain". He died of a heart attack in Santa Monica, California.
Born
October, 09, 1914
USA
Griffin, Georgia
Died
March, 08, 1985
USA
Santa Monica, California
Other
Cremated. Ashes scattered at sea.
17555 profile views