Della Reese
(Delloreese Patricia Early)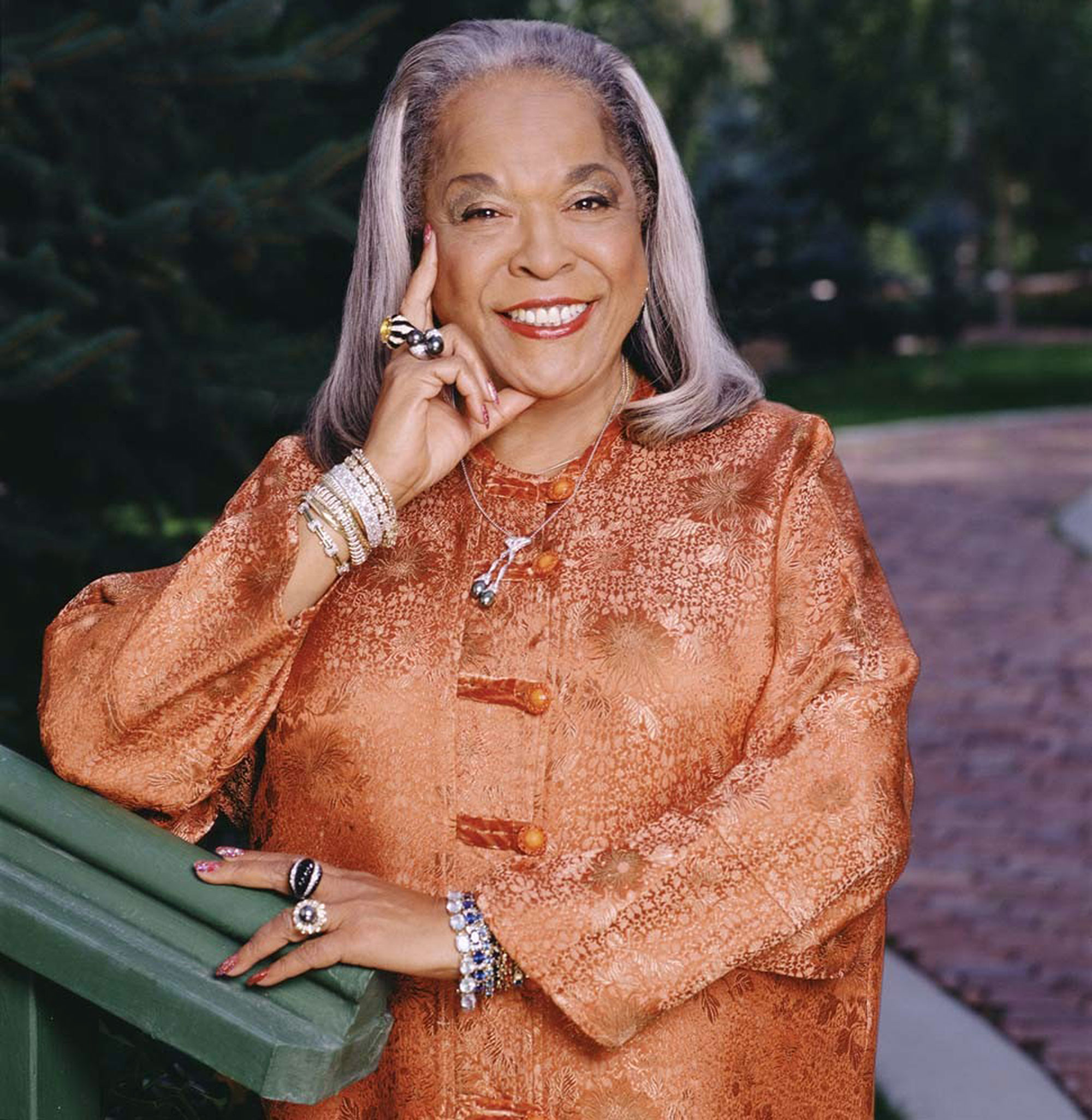 Della Reese
Della Reese, the husky-voiced singer and actress who spent almost a decade playing a down-to-earth heavenly messenger on the CBS series "Touched by an Angel" and became an ordained minister in real life, died on Sunday night at her home in Encino, Calif. She was 86.
Her death was confirmed by her manager, Lynda Bensky. She did not specify the cause but said that Ms. Reese had diabetes.
Della Reese had been under contract to Jubilee Records for three years when, in 1957, she had her first big hit record, the romantic ballad "And That Reminds Me"
Della Reese became best known as an actress, particularly in the sentimental drama series "Touched by an Angel," which had its premiere in 1994 and evolved into one of prime time's top-rated shows. It placed in the Nielsen Top 10 from 1996 to 2000, with an average of more than 20 million weekly viewers at one point.
Della Reese, by then in her 60s, was cast as Tess, a stern but loving supervisor of angels who guided a softhearted and less experienced angel, Monica (Roma Downey), in helping humans at crossroads in their lives. The series told reassuring stories of forgiveness and second chances with mild irreverence. ("You get your little angel butt back to the city," Tess told Monica in one episode.)
Della Reese's religious faith was a major influence in her career. In 1996 she told The Chicago Tribune that she had consulted with God about whether to sign on for "Angel." "As clearly as I hear you," she said, "I heard him say: 'You can do this. I want you to do this, and you can retire in 10 years.' "
The series lasted nine years, and she continued to act for another decade after that.
The only notable complication during the show's run was a highly publicized salary dispute during the 1997-98 season. Ms. Reese went public with her displeasure at being offered a 12.5 percent pay increase for the new season, while Ms. Downey received a 100 percent raise.
The matter was settled the next summer with a three-year agreement that eventually increased Ms. Reese's salary from $40,000 to $100,000 per episode (which was still less than what Ms. Downey was earning). Part of CBS's argument against the raise was that the network had made scheduling concessions to allow Ms. Reese to fly from the set in Utah to California every weekend for church services.
Delloreese Patricia Early was born on July 6, 1931, in Detroit. Her mother, the former Nellie Mitchelle, was a domestic worker and her father, Richard, a steelworker, but there were early signs that their daughter might occupy a completely different world.
When Delloreese was 13, Mahalia Jackson heard her sing at a Baptist church and invited the girl to join her gospel-choir tour. "I was arrogant enough to think I was helping out this old lady," Ms. Reese recalled.
She entered Wayne State University with plans to become a psychiatrist, but after her mother died she had a falling-out with her father, left school, moved out of the family home and supported herself with a variety of jobs, including music.
Her big break was a one-week engagement at the Flame Show Bar in Detroit, which she won in a contest that asked newspaper readers to vote for their favorite local singer. That one week turned into months, a manager spotted her, and she soon moved to New York, where she became a vocalist with the Erskine Hawkins Orchestra. Although her biggest hits came in her youth, she continued to record well into her 60s and received a Grammy Award nomination for her 1998 gospel album, "My Soul Feels Better Right Now."
Ms. Reese made her television acting debut as a nightclub owner on the police series "The Mod Squad" in 1968. She went on to appear in scores of television movies and series, including the 1970s sitcom "Chico and the Man," in which she had a recurring role, and the 1991-92 series "The Royal Family," which ended shortly after the death of her co-star Redd Foxx.
Feature films were not a major part of her career — she appeared in fewer than a dozen — but she considered her role as a 1920s madam in Eddie Murphy's "Harlem Nights" (1989) pivotal because it proved she could play a character different from the ones she had in the past. She told The Ottawa Citizen in 1997, "For a long time, I was the woman who owned the club where the star came in after he broke up with his girlfriend."
Ms. Reese, who sometimes filled in for Johnny Carson as guest host on "The Tonight Show," was the first black woman to host a national television variety-talk show. The syndicated "Della" lasted only one season (1969-70), but that amounted to almost 200 episodes. Her guests included George Burns, Ike and Tina Turner, Little Richard, Steve Allen, Tony Bennett, Ethel Waters and Gypsy Rose Lee.
"The Tonight Show" was also the occasion for a brush with tragedy. In 1980, while taping a musical segment, she suffered a brain aneurysm that almost proved fatal. After multiple operations, she returned to work.
After "Touched by an Angel," Ms. Reese continued to act occasionally in movies and on TV. Her last roles were in two holiday-themed 2013 television movies, "Dear Secret Santa" and "Miracle at Gate 213" (NBC), and two episodes of the Hallmark Channel series "Signed, Sealed, Delivered" (2014).
Born
July, 06, 1931
Detroit, Michigan
Died
November, 19, 2017
Los Angeles, California
Cause of Death
Cemetery
Other
Cremated, Ashes given to family or friend
934 profile views