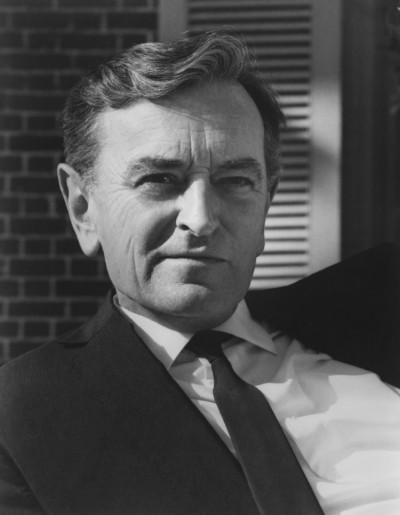 Lean was born in Croydon, Surrey (now part of Greater London), to Francis William le Blount Lean and the former Helena Tangye (niece of Sir Richard Trevithick Tangye). His parents were Quakers and he was a pupil at the Quaker-founded Leighton Park School in Reading. His younger brother, Edward Tangye Lean (1911–1974), founded the original Inklings literary club when a student at Oxford University. Lean was a half-hearted schoolboy with a dreamy nature who was labeled a "dud" of a student; he left in his mid-teens and entered his father's chartered accountancy firm as an apprentice. A more shaping event for his career than his formal education had been an uncle's gift, when Lean was aged ten, of a Brownie box camera. "You usually didn't give a boy a camera until he was 16 or 17 in those days. It was a huge compliment and I succeeded at it.' Lean printed and developed his films, and it was his 'great hobby'. At age 16, his father deserted the family when he ran off with another woman, and Lean would later follow a similar path after his own first marriage and child.  Bored by his work, Lean spent every evening in the cinema, and in 1927, after an aunt had advised him to find a job he enjoyed doing, he went to Gaumont Studios where his obvious enthusiasm earned him a month's trial without pay. He was taken on as a teaboy, promoted to clapperboy, and soon rose to the position of third assistant director. By 1930 he was working as an editor on newsreels, including those of Gaumont Pictures and Movietone, while his move to feature films began with Freedom of the Seas (1934) and Escape Me Never (1935).  He edited Gabriel Pascal's film productions of two George Bernard Shaw plays, Pygmalion (1938) and Major Barbara (1941). He edited Powell & Pressburger's 49th Parallel (1941) and One of Our Aircraft Is Missing (1942). After this last film, Lean began his directing career, after editing more than two dozen features by 1942. As Tony Sloman wrote in 1999, "As the varied likes of David Lean, Robert Wise, Terence Fisher and Dorothy Arzner have proved, the cutting rooms are easily the finest grounding for film direction." David Lean was given honorary membership of the Guild of British Film Editors in 1968.
His first work as a director was in collaboration with Noël Coward on In Which We Serve (1942), and he later adapted several of Coward's plays into successful films. These included This Happy Breed (1944), Blithe Spirit (1945) and Brief Encounter (1945).  Two celebrated Charles Dickens adaptations followed – Great Expectations (1946) and Oliver Twist (1948). The two Dickens films were the first directed by Lean to star Alec Guinness, whom Lean considered his "good luck charm". The actor's portrayal of Fagin was controversial at the time. The first screening in Berlin during February 1949 offended the surviving Jewish community and led to a riot. It caused problems too in New York, and after private screenings, was condemned by the Anti-Defamation League and the American Board of Rabbis. "To our surprise it was accused of being anti-Semitic", Lean wrote. "We made Fagin an outsize and, we hoped, an amusing Jewish villain." The terms of the production code meant that the film's release in the United States was delayed until July 1951 after cuts amounting to eight minutes.  The next film directed by Lean was The Passionate Friends (1949), an atypical Lean film, but one which marked his first occasion to work with Claude Rains, who later appeared in Lawrence of Arabia. The Passionate Friends, Madeleine (1950) and The Sound Barrier (1952) featured his third wife, the actress Ann Todd. The last of these had a screenplay by the playwright Terence Rattigan and was the first of his three films for Sir Alexander Korda's London Films. Hobson's Choice (1954), with Charles Laughton in the lead, was based on the play by Harold Brighouse.
Summertime (1955) marked a new departure for Lean. It was partly American financed, although again made for Korda's London Films. The film features Katharine Hepburn in the lead role as a middle-aged American woman who has a romance while on holiday in Venice. It was shot entirely on location there.  Lean's films now began to become infrequent, but much larger in scale, and more extensively released internationally. The Bridge on the River Kwai (1957) was based on a novel by Pierre Boulle recounting the story of British and American prisoners of war trying to survive in a Japanese prison camp during World War II. The film stars William Holden and Alec Guinness and became the highest grossing film of 1957, in the United States. It won several Academy Awards, including Best Actor, Best Picture and Best Director.  After extensive location work in the Middle East, North Africa, Spain, and elsewhere, Lean's Lawrence of Arabia was released in 1962. The first project of Lean's with a screenplay by playwright Robert Bolt, it recounts the life of T. E. Lawrence, the British officer who united the peoples of the Arab peninsula to fight in the Great War. The film turned actor Peter O'Toole into a star and won seven Academy Awards, including Best Picture and Lean's second win for Best Director. He remains the only British director to win more than one Oscar for directing.
Lean had his greatest box office success with Doctor Zhivago (1965), a romance set during the Russian Revolution. The film, based on the novel by Boris Pasternak, tells the story of a physician and poet (Omar Sharif) who falls in love with an unavailable woman named Lara (Julie Christie) and struggles to be with her in the chaos of the revolution and subsequent Russian Civil War. As of 2015, it is the 8th highest grossing film of all time, adjusted for inflation. In addition, Lean directed some scenes of The Greatest Story Ever Told (1965) while George Stevens was doing location work in Nevada.  In 1970, Lean's Ryan's Daughter was finally released after an extended period on location in Ireland. A doomed romance, it is loosely based on Gustave Flaubert's Madame Bovary. The film received far fewer positive reviews than the director's previous work, particularly being savaged by the New York critics, and was not a success at the international box office, unlike Lean's earlier epics. Some critics felt the film's massive visual scale and extended running time did not suit its small-scale romantic narrative. Nonetheless, the film won two Academy Awards the following year, for cinematographer Freddie Young and supporting actor John Mills. The reception of the film put Lean off making another film for some years.
From 1977 until 1980, Lean and Robert Bolt worked on a film adaptation of Captain Bligh and Mr. Christian, a dramatized account by Richard Hough of the Mutiny on the Bounty. It was originally to be released as a two-part film, one named The Lawbreakers that dealt with the voyage out to Tahiti and the subsequent mutiny, and the second named The Long Arm that studied the journey of the mutineers after the mutiny as well as the admiralty's response in sending out the frigate HMS Pandora, in which some of the mutineers were imprisoned. Lean could not find financial backing for both films after Warner Bros. withdrew from the project; he decided to combine it into one and looked at a seven-part TV series before getting backing from Italian mogul Dino De Laurentiis. The project then suffered a further setback when Bolt suffered a serious stroke and was unable to continue writing; the director felt that Bolt's involvement would be crucial to the film's success. Melvyn Bragg ended up writing a considerable portion of the script.  Lean was forced to abandon the project after overseeing casting and the construction of the $4 million Bounty replica; at the last possible moment, actor Mel Gibson brought in his friend Roger Donaldson to direct the film, as producer De Laurentiis did not want to lose the millions he had already put into the project over what he thought was as insignificant a person as the director dropping out. The film was eventually released as The Bounty.  After failing to get Mutiny on the Bounty into production, Lean embarked on his last completed project as director, A Passage to India (1984), with a screenplay adapted from E. M. Forster's 1924 novel by Lean himself. For this final film, he chose to return to editing, with the result that his three roles were given precisely equal status in the film's credits. Unlike Ryan's Daughter, the film opened to positive reviews, and Lean was nominated for Academy Awards in directing, editing, and writing.
During the last years of his life, Lean was in pre-production of a film version of Joseph Conrad's Nostromo. He assembled an all-star cast, including Marlon Brando, Paul Scofield, Anthony Quinn, Peter O'Toole, Christopher Lambert, Isabella Rossellini, and Dennis Quaid, with Georges Corraface as the title character. Lean also wanted Alec Guinness to play Doctor Monyghan, but the aged actor turned him down in a letter from 1989: "I believe I would be disastrous casting. The only thing in the part I might have done well is the crippled crab-like walk." Steven Spielberg came on board as producer with the backing of Warner Bros., but after several rewrites and disagreements on the script, he left the project and was replaced by Serge Silberman, a respected producer at Greenwich Film Productions.  The project involved several writers, including Christopher Hampton and Robert Bolt, but their work was abandoned. In the end, Lean decided to write the film himself with the assistance of Maggie Unsworth, with whom he had worked on the scripts for Brief Encounter, Great Expectations, Oliver Twist, and The Passionate Friends. Originally Lean considered filming in Mexico but later decided to film in London and Madrid, partly to secure O'Toole, who had insisted he would take part only if the film was shot close to home. Nostromo had a total budget of $46 million and was six weeks away from filming at the time of Lean's death from throat cancer. It was rumoured that fellow film director John Boorman would take over direction, but the production collapsed. Nostromo was finally adapted for the small screen with an unrelated BBC television mini-series in 1997.  Lean was appointed Commander of the Order of the British Empire (CBE) in 1973, and was knighted in 1984. David Lean received the AFI Life Achievement Award in 1990, being one of only three non-Americans to receive the award.
Born
March, 25, 1908
United Kingdom
Croydon, Surrey, England
Died
April, 16, 1991
United Kingdom
Limehouse, London, England
Cause of Death
Cemetery
Putney Vale Cemetery and Crematorium
Wimbledon, London, England
United Kingdom
10384 profile views