David Cassidy
(David Bruce Cassidy)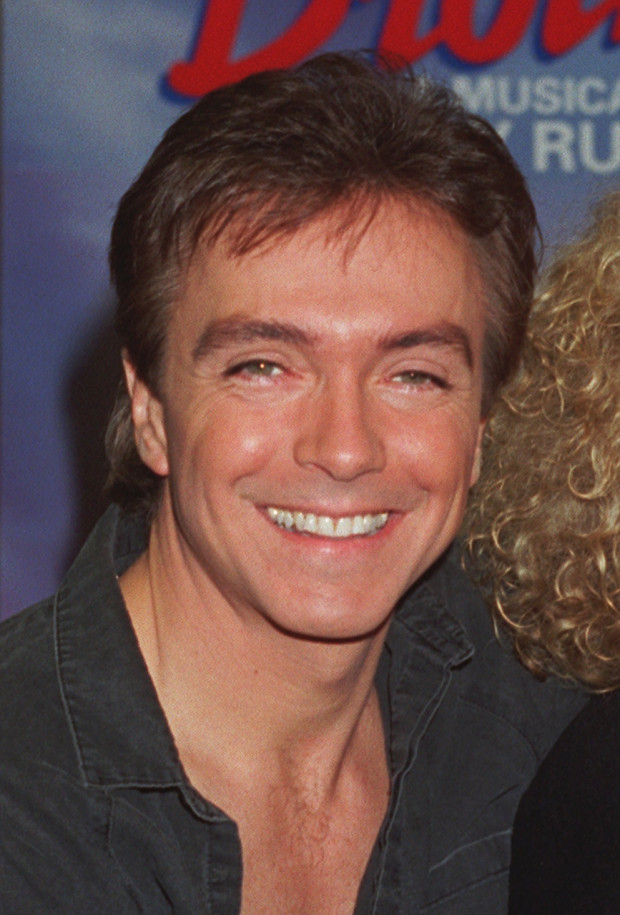 David Cassidy
David Cassidy was a world-famous teen idol. He had an entire generation of young girls swooning after him, and after his days on TV, he would wow the crowds as he took to the stage. Sadly he met his fate in November 2017. Yet he will always be remembered as a legend. However, his family's recent decision to not give him a proper send off has shocked the world.
He was only 67 when he died, and his life certainly had its ups and downs. It has taken until now for his family to speak out about what the funeral arrangements are, or shall we say lack of funeral arrangements.
David Cassidy shot to fame for his role in the beloved show The Partridge Family in the 1970s. This character would change the course of his entire life. He became the archetypal teen idol, with girls fawning over him and sticking his picture on their bedroom walls. But no matter how many girls fell at his feet, and how big his career became he still didn't seem to be happy.
In fact, Cassidy actually spent most of his life trying to shed this teen idol image. He longed to be taken seriously as an adult entertainer, but none of his attempts seemed to work. Even way back in 1972, when The Partridge Family was still on air, he posed naked for Rolling Stone magazine. In the corresponding interview he revealed that he was a drug user.
Sadly, tragedy seemed to follow Cassidy. In 1974 a terrible incident happened to one of his young adoring female fans. When Cassidy performed a show at London's White City Stadium, a dangerous stampede occurred. Almost 800 concert-goers were badly injured. What's more, tragically, one fan suffered a heart attack and died in hospital. He never got over this trauma.
Cassidy was devastated over the tragic incident. The fan, Bernadette Whelan, had only been 14 years old. Although Whelan's parents publicly stated that they didn't blame Cassidy, the singer chose not to go to her funeral service. He was worried that his presence would turn the event, meant to be a private time of mourning, into a media frenzy and he wanted to respect the family.
Just a few years later, another terrible accident occurred. Cassidy's estranged father, Jack, perished in a house fire. The elder Cassidy was bipolar and an alcoholic, and David hadn't spoken to him for over a year. In December 1976 Jack returned drunk to his apartment and passed out with a lit cigarette in his hand. The cigarette dropped and set the room on fire, consequently killing him.
Sadly, David Cassidy would experience problems with alcohol of his own. As The Partridge Family ended and the years passed by, his substance abuse problems would continue to get worse. He subsequently claimed that by the 1980s he had spent all his money, and he barely saw his daughter Katie, who was brought up by her mother.
If that wasn't bad enough, he began to encounter legal difficulties. Cassidy was even arrested several times for DUIs between 2010 and 2014. Due to this, he was ordered to go to rehab, during which time Cassidy also filed for bankruptcy. In September 2015 he appeared on the British TV show This Morning, but appeared drunk and angrily shouted at the hosts as the audience awkwardly watched.
But there was another reason for his agitated behavior. In February 2017 Cassidy made the announcement that he was suffering from dementia, a terrible brain disease that affects people's ability to function. "I was in denial but a part of me always knew this was coming," he told People magazine. "I want to focus on what I am, who I am and how I've been, without any distractions… I want to love, I want to enjoy life."
But, sadly, Cassidy didn't get the chance to live the rest of his days out happily. On November 18, 2017, his liver and kidneys began to pack in and he was admitted to hospital suddenly. He was put into a medically-induced coma for a couple of days, and once he came out of it doctors hoped that they could get him a liver transplant. However, they were too late. Cassidy passed away due to liver failure on November 21.
Born
April, 12, 1950
Manhattan, New York City
Died
November, 21, 2017
Fort Lauderdale, Florida
Cause of Death
Cemetery
Other
Cremated, Ashes scattered
936 profile views