David Alan Gore
(David Alan Gore)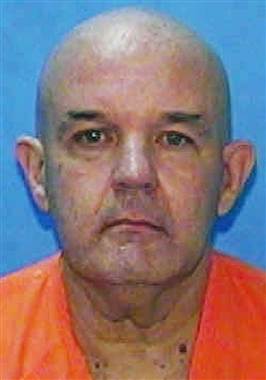 David Alan Gore was born on August 21, 1953 in Florida. In his youth he had two major obsessions: firearms and women. His obsession for women lead him to lose his first job as a gas station attendant after his boss found a hole that allowed Gore to look into the women's bathroom.  Fred Waterfield was born on September 29, 1952 in New Jersey. He was a former high school football star.  David's first victim was Ying Hua Ling, a 17-year-old award-winning math student at Vero Beach High School. On February 19, 1981 Ying Ling was on the bus heading home after school. Once off the bus Gore managed to lure Ying Ling and her mother Hsiang Huang Ling, 48 years old (who was waiting for her daughter) into his truck by presenting himself as a sheriff. He told police that he raped them both and then put a bullet into the head of Hsiang. After doing so, he demanded that his cousin Fred Waterfield rape and kill Ying.
His second victim, Judy Kay Daley, was a 35-year-old a former Fort Pierce resident visiting from California. After days of stalking, on July 15, 1981 Gore disabled Judy's car parked in Round Island Park in Indian River County. Judy, seeking assistance, reaches out to Gore who was pretending to help her. He lures her into his truck and handcuffs her. She was then raped and strangled to death in his trailer. On June 3, 1984, police discovered body parts in a garbage bag dug in a hole near Vero Beach.  Gore and Waterfield found 14-year-old, Orlando runaways Angelica LaVellee and Barbara Ann Byer hiking on May 20, 1983 by Interstate 95 in Brevard County. They become Gore's third murder after he lured both girls into his truck and tied them up. He managed all of this by putting a gun to their head. They headed south toward Vero Beach where Gore killed the girls by shooting them in the head.[4] After doing so he then dismembered them.
David Alan Gore's final victims were Lynn Elliot and Regan Martin, both 14 years of age and seniors at Vero Beach High School. Gore and Waterfield picked them up on July 26, 1983. They took both girls to Gore's parents' vacation home. Upon arrival at the police station, Gore told officers that he raped both girls. Lynn Elliot with her hands tied, managed to escape the house but only got as far as the driveway until she lost her footing. Gore, in panic, tells police, "I kept running after her then she tripped and fell and then I caught up to her" ("A killer with"). Gore, realizing he was losing control of the situation, says in his sworn statement, "I started dragging her back and she was trying, like, resisting, fighting me, so I throwed her to the ground. That's when I shot her in the head". Gore shot her twice and realized that a neighbor had seen the whole incident.[8] The neighbor called the police, which led to a 90-minute standoff between the cops and Gore. Cops arrested Gore and took him to prison where he was later convicted of first-degree murder. Police later report that they found Elliot's naked body in the trunk of a car and were able to rescue Martin who was found in the attic, naked, handcuffed, and with electrical cords tied around her legs.  Police searched for the remaining victims' bodies, but with no success. On December 7, 1983, Gore led police to three of his six murder victims that were buried. These victims were Babara Ann Bayer, Hsiang Huang Ling and her daughter, Ying Hau Ling. He also admitted to killing three other girls and two women.
After being in death row for since 1984, Gore was executed on Thursday, April 12, 2012 (Beth). He tried to appeal to the U.S Supreme Court, but to no surprise, he was rejected and later that day David Alan Gore, 58 years old, was pronounced dead at 6:19 PM by lethal injection. His last meal consisted of fried chicken, French fries, and butter pecan ice cream. David's last words were simply his final statement, which he dedicated only to the Elliot family.
Born
August, 21, 1951
USA
Florida
Died
April, 12, 2012
USA
Florida State Prison, Raiford, Florida
Cause of Death
execution by lethal injection
11996 profile views