Craig Strickland
(Craig Michael Strickland)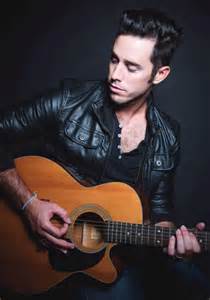 Craig Strickland
Country singer Craig Strickland is missing and feared dead after he and a friend went on a duck hunting trip in Kay County, Oklahoma, during a violent storm last weekend.
Their boat was found capsized in Kaw Lake north of Tulsa just after midnight on Monday morning. The remains of Strickland's friend, 22-year-old Chase Morland, were recovered by officials at around 11 a.m., local station CBS affiliate THV 11 reported.
Search efforts for Strickland had to be suspended due to bad weather but will resume on Tuesday, his father, Randy, tweeted.
Strickland, 29, of Springdale, Arkansas, is the lead singer and acoustic guitarist for country rock band Backroad Anthem.
Late Saturday, Morland sent out a tweet that seemed to foreshadow tragedy: "In case we don't come back, @BackroadCRAIG and I are going right through Winter Storm Goliath to kill ducks in Oklahoma. #IntoTheStorm."
The close friends were last seen roughly two hours later, when they left for the trip in Kay County, Oklahoma, according to the Oklahoma Highway Patrol.
On Monday evening, the band's official Facebook page asked fans to pray for their missing colleague.
"Please join us tonight at the Cross Church Springdale student building as we pray for Craig, the families, and his safety," the message read. "It starts at 9 p.m. and everyone is welcome. If you can't make it, please join us in prayer at 9 from home. The power of prayer is huge."
The other members of Backroad Anthem are: Toby Freeman, Eric Dysart, Josh Bryant, Brandon Robold and Isaac Senty.
Backroad Anthem is scheduled to play at the Rev Room in Little Rock, Arkansas, on New Year's Eve.  They've performed with notable country music artists including Justin Moore and Dierks Bentley.
Born
June, 02, 1986
Alma, Arkansas
Died
January, 01, 1970
Bear Creek Cove, Oklahoma
Cause of Death
Cemetery
Cross Church Pinnacle Hills Campus
Rogers, Arkansas
1429 profile views