Christopher Allport
(Christopher Allport)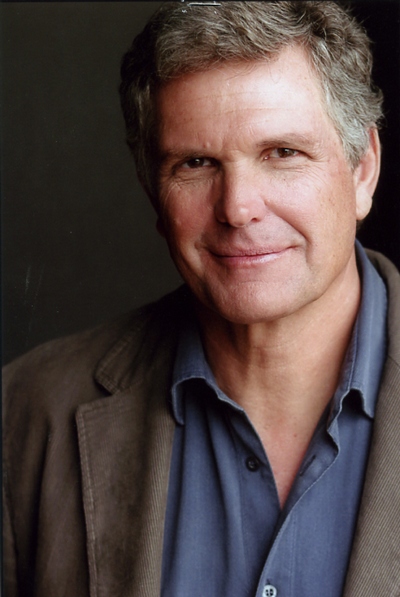 Allport was born in Boston, Massachusetts. His acting life began at the age of nine in New Canaan, Connecticut at the Children's Theatre. While at Northwestern University, he worked with Paul Sills and Story Theatre. He performed in New York with the Public Theater at Lincoln Center, and with Ensemble Studio Theatre; and in Los Angeles at the Taper, South Coast Repertory and with Padua Playwrights. In 2007, he wrote and starred in "The Backroad Home", a theatrical memoir with his original music, directed and developed by Paul Linke (Ruskin Theatre).
One of his earliest television roles was as Tim McGowan on the soap opera Another World (1973–74).  Around 1975 or 1976, Allport did a screen test with actress Amy Irving for the part of Han Solo and Princess Leia respectively for the upcoming filming of the 1977 movie Star Wars. Neither actor got the parts, which went to Carrie Fisher and Harrison Ford.  His film credits include Savage Weekend, To Live and Die in L.A., Jack Frost, Jack Frost 2: Revenge of the Mutant Killer Snowman and most recently, Garden Party which was released in 2008, shortly after he died after the film was completed.
His list of television credits includes appearances on such programs as The X Files, Commander In Chief, ER, Felicity, Mad Men, and Brothers & Sisters.  Allport was married to novelist Susan Hayden and had two sons: Andrew (from a previous marriage to actress/writer Carolyn Jones Allport), and Mason, his son with Hayden.  Allport had written a story about the pleasures of backcountry skiing in the Los Angeles Times in 2004 in which he stated that "any excursion into the mountains requires awareness. Have fun, but be careful."
On January 25, 2008, Allport was one of three people killed by three avalanches near the Mountain High ski resort in Wrightwood, California, in the San Gabriel Mountains (the other fatalities were Michael McKay and Darin Coffey). A fourth man, snowboarder Oscar Gonzales, Jr., escaped after getting lost and hitting a rock. Winter storms had been recently hitting Southern California; the San Gabriel Mountains, while usually free of avalanches, had been hit by 3 feet (0.91 m) of snow the week before Allport died. Allport played Pete Campbell's cold father Andrew Campbell on the (2008-current) drama series Mad Men during season one. The writers ended his character at the beginning of season two in the episode "Flight One." Andrew Campbell was aboard American Airlines Flight 1 when it crashed in Jamaica Bay, New York following take-off on March 1, 1962. The episode is dedicated to Allport's memory.
Born
June, 17, 1947
USA
Boston, Massachusetts
Died
January, 25, 2008
USA
Wrightwood, California
16967 profile views