Charles Keating
(Charles Keating)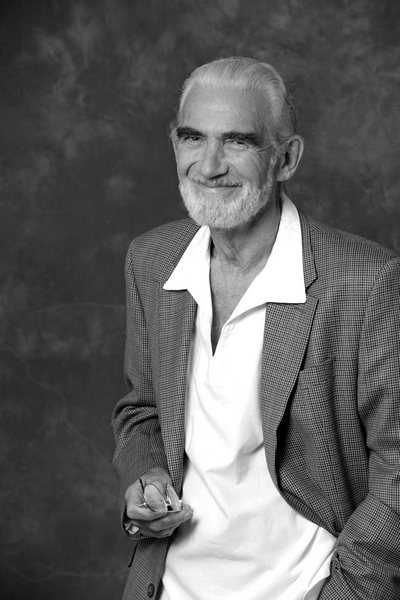 Charles Keating
Of Irish Catholic extraction, Keating was born in London, England, the son of Charles James Keating and Margaret (née Shevlin) Keating.  He appeared with the Royal Shakespeare Company at Stratford-upon-Avon before turning to television (he was in the pilot episode of the long-running ITV series Crown Court in 1972), winning the role of Rex Mottram in ITV's Brideshead Revisited.
Among other soap roles, he is best known for his role as reformed villain Carl Hutchins on the American soap opera Another World from 1983-85, and again from 1991-98 with a final appearance in 1999. During this period, he played Charles, the hapless chauffeur to the Kensington family, in the satirical miniseries Fresno (1986), which parodied the prime-time soaps of the day such as Dynasty and Dallas. After Another World ended its run, he returned to stage acting and to Shakespeare, most notably in a two-person show with former Another World co-star, Victoria Wyndham.  In between stints on Another World, he played the evil psychiatrist Dr. Damon Lazarre on All My Children (scheming with Goldie Kane to kill her stepdaughter Erica), and the equally nefarious Niles Mason on As the World Turns who schemed with his son to steal Lucinda Walsh's fortune. He also had a role as a professor at a Caribbean medical school that catered to Americans in the short-lived ABC sitcom, Going to Extremes, as well as a guest role on Sex and the City, in which he played an artist.
In 1992, he appeared the The Bodyguard. In 2005, he had a supporting role in Deuce Bigalow: European Gigolo.  Broadway roles include Loot by Joe Orton (1986), for which he was nominated for a Tony Award for Best Featured Actor in a Play. Other Broadway roles included The Resistible Rise of Arturo Ui (1968) and The House of Atreus (1968), which comprised three classics: Agamemnon, Choephori, and Eumenides.  In 2001, he played the role of Carney/Oscar Wilde in the Lincoln Center Theater Performance of A Man of No Importance. In 2007, he played the role of Clement O'Donnell in the Guthrie Theater production of Brian Friel's The Home Place.  At the 23rd Daytime Emmy Awards, Keating won the 1995 Daytime Emmy Award for Outstanding Lead Actor in a Drama Series for his performance in the role of Carl Hutchins on Another World.  Keating died of lung cancer at the age of 72 on 8 August 2014 in Weston, Connecticut. He was survived by his wife, Mary, and the couple's two sons, Sean and James.
Born
October, 22, 1941
London, United Kingdom
Died
August, 09, 2014
Weston, Connecticut
Cause of Death
Cemetery
Other
16811 profile views