Cecily Adams
(Cecily Adams)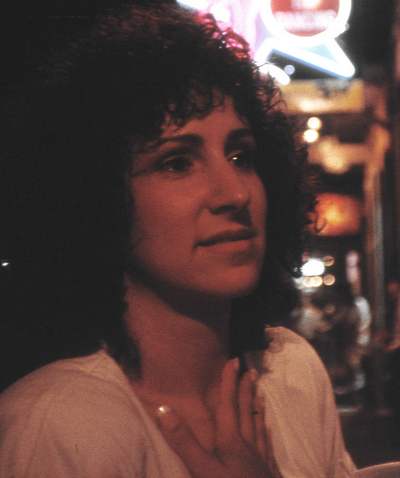 Adams was born in Jamaica, Queens, New York, the daughter of comic actor Don Adams and singer Adelaide Efantis. She attended Beverly Hills High School and the University of California at Irvine. She acted in high school and college and in 1983 joined the Hollywood theatre company Theatre West.  Adams is well known to fans of Star Trek for portraying Ishka (also known as "Moogie"), mother of the Ferengi brothers Rom and Quark in the television series Star Trek: Deep Space Nine.
She appeared in guest roles on a variety of television series including Just Shoot Me!, Murphy Brown, and Party of Five, and with her father in his television series Check It Out! and television movie Get Smart Again. Adams played a lead role in the 1991 independent feature film little secrets. She was also a talented lyricist and with her collaborator David Burke wrote pop songs as well as commercial jingles and television theme songs.
Adams's sister is the actress/television executive Stacey Adams. Cecily Adams was married to actor/writer Jim Beaver in 1989; their daughter Madeline was born in 2001. Adams died of lung cancer on March 3, 2004, at the age of 46, in Los Angeles, California. Her husband's memoir, Life's That Way, details her last few months. She was cremated and her ashes scattered at Fern Canyon in Prairie Creek Redwoods State Park, California, and at Franklin Canyon Park in Beverly Hills, California.
Born
February, 06, 1958
USA
New York, New York
Died
March, 03, 2004
USA
Los Angeles, California
Other
Cremated. Ashes scattered in Fern Canyon, Prairie Creek Redwoods State Park, California.
16974 profile views