Burt Reynolds
(Burton Leon Reynolds Jr.)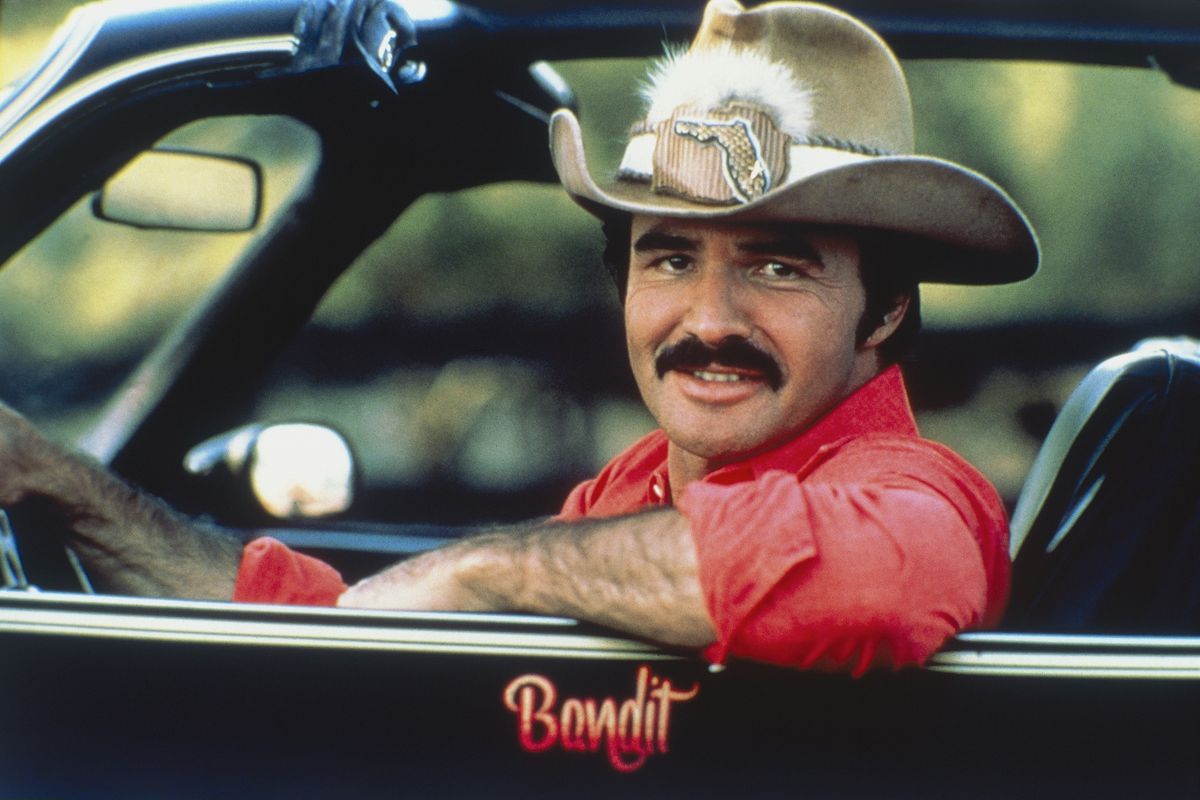 Burt Reynolds
Burt Reynolds, whose easy-going charms and handsome looks drew prominent roles in films such as "Smokey and the Bandit" and "Boogie Nights," suffered a cardiac arrest, Eisner said. A call for an ambulance came from his estate in Martin County, Florida, 911 records show.
Burt Reynolds was an iconic Hollywood sex symbol in front of the camera, Reynolds also tried his directorial hand behind it, and later earned a reputation for philanthropy after founding the Burt Reynolds Institute for Film & Theatre in his home state of Florida.
His roles over the years ranged and pivoted from Southern heartthrob to tough guy to comedy, notably in his role as Rep. David Dilbeck in the 1996 film "Striptease," which flopped at the box office but earned him widespread praise for his comedic prowess.
But it was John Boorman's 1972 thriller "Deliverance," which cast Burt Reynolds as outdoorsman Lewis Medlock, that is widely credited for launching his early career.
Burt Reynolds called it "by far" his best film.
"I thought maybe this film is more important in a lot of ways than we've given it credit for," he said in an interview years later. The movie's infamous rape scene may have helped the public — especially men — better understand the horrors of sexual attacks, Reynolds said.
"It was the only time I saw men get up, sick, and walk out of a theater," he added. "I've seen women do that (before)," but not men.
Born in Lansing, Michigan, Burt Reynolds and his family moved to South Florida when he was 5, according to his autobiography.
At Palm Beach High School, he first made a name for himself as a football star and earned an athletic scholarship to Florida State University. But when injuries derailed a promising athletic career, Reynolds turned to acting.
He then scored small parts in the late 1950s before landing a role in the New York City Center revival of "Mister Roberts" in 1957, as well as a recurring spot in the TV series "Gunsmoke."
By 1974, Reynolds had hit it big and starred as an ex-football player who landed in prison in the film "The Longest Yard." Two years earlier, he broke taboo and posed nude in Cosmopolitan magazine, which helped cement his growing status as a sex symbol.
He later said he regretted that centerfold image, which showed Reynolds spread out across a bearskin rug, and said it distracted attention from his "Deliverance" co-stars and likely cost them an Academy Award.
Reynolds' notoriety soared through the late 1970s and 1980s, during which time he spearheaded the "Smokey and the Bandit" and "Cannonball Run" movie franchises. He also earned People's Choice Awards in 1979, 1982 and 1983 as all-around male entertainer of the year.
But he also turned down some of the biggest roles in Hollywood history, including James Bond to Han Solo in George Lucas' 1977 blockbuster "Star Wars." Reynolds also reportedly was among Paramount Pictures' top choices to play Michael Corleone in Francis Ford Coppola's 1972 epic "The Godfather."
"I took the part that was the most fun. … I didn't take the part that would be the most challenging," Reynolds said in an interview with CNN.
His love life also drew headlines after a high-profile divorce to actress Loni Anderson preceded Reynolds' bankruptcy filing in 1996.
Anderson and Reynolds shared a son, Quinton.
"Quinton and I are extremely touched by the tremendous outpouring of love and support from friends and family throughout the world," Anderson wrote in a statement on Thursday. "Burt was a wonderful director and actor. He was a big part of my life for 12 years and Quinton's life for 30 years. We will miss him and his great laugh."
In 1998, Reynolds scored his sole Oscar nomination, for best supporting actor, after his portrayal of a porn film producer in the film "Boogie Nights," despite his dislike of the film and its apparent glorification of the porn industry.
Years later, with a mustache gone gray, he suffered from health issues that led to open heart surgery. Reynolds also checked into a drug rehab clinic in 2009. The purpose was "to regain control of his life" after becoming addicted to painkillers prescribed following back surgery, his manager said.
Once among Hollywood's highest-paid actors, Reynolds later fell into financial trouble amid private ventures in an Atlanta restaurant and a professional sports team, though he continued to make cameo appearances and teach acting classes.
"I worked as an actor for 60 years, I must have something I can give," he told CNN.
Reynolds made an acting resurgence in recent years, appearing in numerous films and TV shows. He was cast in the upcoming Quentin Tarantino-directed "Once Upon a Time in Hollywood," scheduled for release next year. Reynolds had not yet started shooting his appearance in the film.
Born
February, 11, 1936
Lansing, Michigan
Died
September, 06, 2018
Jupiter, Florida
Cause of Death
Cemetery
Hollywood Forever
Hollywood, California
968 profile views