Billy Joe Shaver
(Billy Joe Shaver)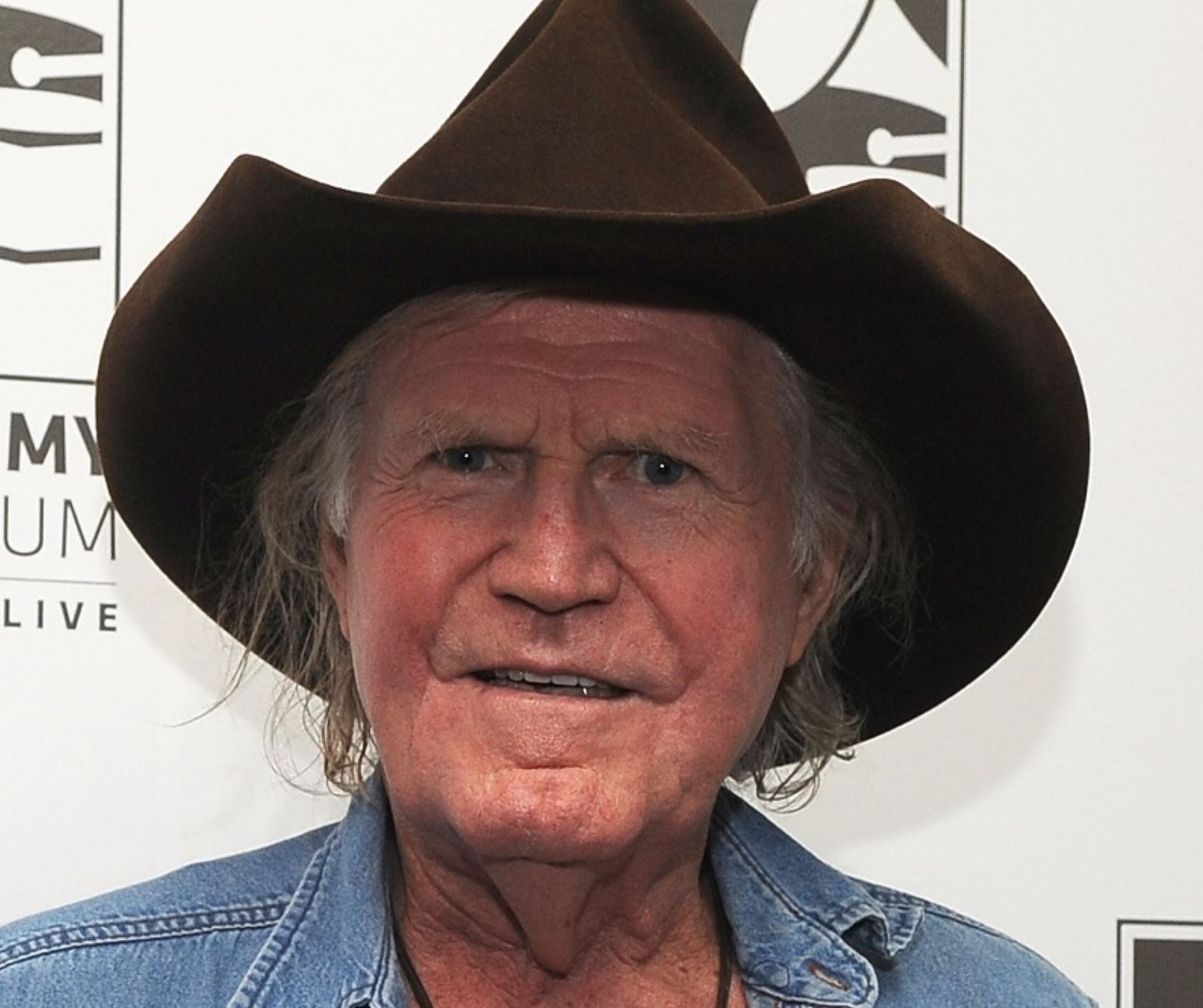 Billy Joe Shaver, the Texas singer-songwriter whose trenchant, vivid compositions helped launch country music's outlaw movement in the 1970s, died on Wednesday in Waco, Texas. He was 81.
His death, in a hospital, was confirmed by his friend Connie Nelson, who said he had recently had a stroke.
Mr. Shaver wrote songs for many of the major outlaw figures, including Willie Nelson, Bobbie Bare and Kris Kristofferson. Elvis Presley and Johnny Cash recorded his material, and Bob Dylan, in "I Feel a Change Comin' On," a song written with the Grateful Dead lyricist Robert Hunter, sang admiringly of listening to Mr. Shaver's music. ("I'm hearing Billy Joe Shaver/And I'm reading James Joyce.")
Mr. Shaver's early reputation rested on his plain-spoken yet poetic contributions to Waylon Jennings's landmark 1973 album "Honky Tonk Heroes," regarded as a quintessential expression of outlaw country's nonconformist spirit. "I've spent a lifetime making up my mind to be/More than the measure of what I thought others could see," Mr. Jennings sang on his version of Mr. Shaver's "Old Five and Dimers Like Me."
Mr. Shaver wrote or co-wrote all but one of the 10 songs on "Honky Tonk Heroes," including the title track and "Willy the Wandering Gypsy and Me" — a tribute, its unusual spelling of his first name notwithstanding, to Mr. Nelson, his friend and fellow outlaw.
"Black Rose," a monument to self-recrimination and regret, featured one of Mr. Shaver's typically hard-hit but also self-aware narrators. "The devil made me do it the first time/The second time I done it on my own," Mr. Jennings sang ruefully over a lean but steadily chugging rhythm section.
Three of Mr. Shaver's songs from "Honky Tonk Heroes" also appeared on "Old Five and Dimers Like Me," his musically unvarnished, autobiographical first solo album, produced by Mr. Kristofferson for the independent Monument label in 1973.
"Hell, I just thought I'd mention, my grandma's old-age pension/Is the reason why I'm standing here today," Mr. Shaver sang in a raspy drawl on "I Been to Georgia on a Fast Train." Propelled by a headlong neo-rockabilly beat, the song revisited his hardscrabble childhood with dignity and pride: "I got all my country learning, milking and a-churning/Picking cotton, raising hell and baling hay."
Songs like "Georgia on a Fast Train" feel almost larger than life, and yet both that song and "You Ask Me To," another 1973 single, barely broke into the Top 100 of the country chart. Mr. Jennings's version of "You Ask Me To," by contrast, became a Top 10 country hit.
Reflecting on this disparity in a 2014 interview with the NPR program "Morning Edition," Mr. Shaver admitted that he always believed he would never be as popular an artist as the stars who made his songs famous.
"The songs were so big, they were too big for me," he said of the material he wrote during the heady early days of the outlaw movement. "I couldn't possibly get them across the way Waylon could."
Billy Joe Shaver was born on Aug. 16, 1939, in Corsicana, Texas, and grew up in Waco. His father, Virgil, abandoned his mother, Victory (Watson) Shaver, before their son was born. Mr. Shaver's grandmother, Birdie Lee Watson, helped raise him; when he reached adolescence he and his older sister, Patricia, moved in with their mother and her new husband.
Mr. Shaver dropped out of school to work in his uncles' cotton fields before completing eighth grade. He sometimes accompanied his mother to the nightclub where she tended bar, sparking an early interest in writing and playing music.
He joined the Navy at age 17 and, after completing his service, was working odd jobs back in Texas when he met, and later married, Brenda Joyce Tindell. The couple had a son, John Edwin, known as Eddy, in 1962.
At around this time Mr. Shaver took a job in a sawmill, where he lost the index and middle fingers of his right hand in a work accident and had to relearn how to play the guitar. In 1968, after several more years of scuffling, including periodic visits to Nashville to pursue his fortunes as a songwriter, Mr. Shaver persuaded Mr. Bare to give him a songwriting job at his publishing company.
Success eluded him until five years later, when "Honky Tonk Heroes" elevated him to the ranks of unfettered, imagistic country tunesmiths like Mr. Kristofferson, Mickey Newbury and Guy Clark. His biggest success as a songwriter in the post-outlaw era came when the neo-traditionalist singer John Anderson had a Top 10 country hit in 1981 with "I'm Just an Old Chunk of Coal (but I'm Gonna Be a Diamond Someday)."
Mr. Shaver recorded steadily, but with little commercial success, from the 1970s on. He eventually developed a following among fans of alternative country music with albums like "Tramp on Your Street" (1993) and "Unshaven: Live at Smith's Olde Bar" (1995). Billed simply under the name Shaver, both albums reflected Eddy Shaver's increasingly prominent role in his father's band, with which he had been playing since he was a teenager.
In 1997 Mr. Shaver had a small part in "The Apostle," a feature film written by, directed by and starring Robert Duvall.
Mr. Shaver's wife and mother both died of cancer in 1999. His son died of a heroin overdose a little more than a year later.
Mr. Shaver confronted these losses, along with his struggles with alcohol and drugs and his immersion in the Christian faith, in "Honky Tonk Hero," a memoir, written with Brad Reagan, published in 2005. He was inducted into the Nashville Songwriters Hall of Fame in 2004, the same year "The Portrait of Billy Joe," a documentary about his life and music directed by Luciana Pedraza, was released.
In 2007, six years after suffering a heart attack onstage, Mr. Shaver was involved in an altercation outside a bar in Lorena, Texas, in which he shot a man in the face with a handgun. He pleaded self-defense and was acquitted three years later.
He is survived by his sister, Patricia Rogers.
(Jerry Jeff Walker, another rough-cut Texas singer-songwriter, died last week.)
Mr. Shaver never got over the death of his son nearly 20 years ago. Sometimes, after finishing a song in concert, he was heard to utter from the stage, "I love you, Eddy."
"His spirit's still with me," Mr. Shaver said of his son in his 2014 NPR interview. "I do believe that when people pass away, the goodness, the good things they did, it seems like they melt into your likeness. They melt into your likeness, and you become a better person for it."
Born
August, 16, 1939
Corsicana, Texas
Died
October, 28, 2020
Waco, Texas
Cause of Death
from a massive stroke at the age of 81
Cemetery
Waco Memorial Park
Waco, Texas
478 profile views