Bill Daily
(William Edward Daily)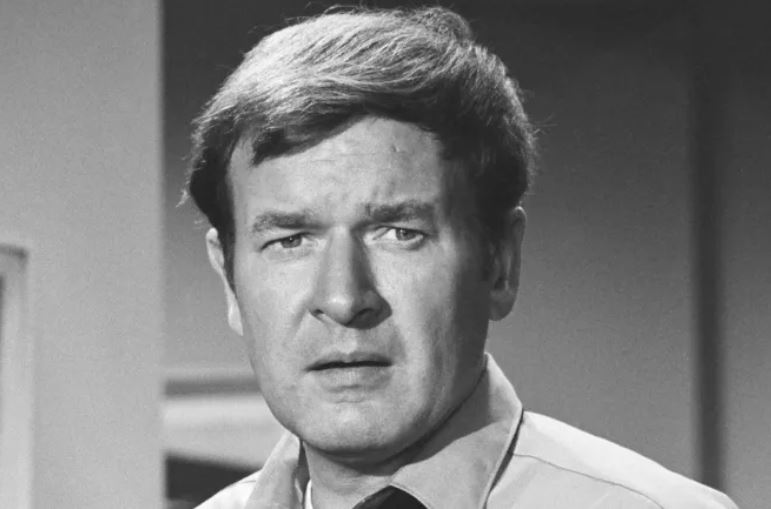 Bill Daily
William Edward Daily was born on Aug. 30, 1927, in Des Moines, Iowa. He once said that when he was just a baby, his father went out "for a loaf of bread" and never returned. An only child, Daily grew up in Chicago and discovered that people might not notice his dyslexia if he made them laugh.
Daily attended Lane Tech High School and played double bass and sang in a jazz/comedy trio that toured the country. After serving in the Korean War, he returned to the Windy City to study stage directing at the Goodman Theatre School.
Daily worked at WGN on Cubs games and then was hired as a floor director at WMAQ-TV, the NBC affiliate in Chicago, where he eventually wrote for and performed on a daily variety show called Club 60. He also was doing stand-up and met Newhart, an accountant who also was just starting out in comedy.
"I was helping to produce an awards show [at WMAQ], and at the time Bob was still my accountant," he recalled in 2014. "Right before the show, the engineers went on strike, which meant I had more minutes to fill. I knew Bob had his 'Abe Lincoln Press Agent' bit from playing the local clubs [he would go on to refine the routine for his breakout comedy album The Button-Down Mind of Bob Newhart], so he went on the show, he did the bit and just killed. After that, he was signed to do comedy albums, movies and such."
Daily and Newhart also worked together as pinsetters at a bowling alley, his son noted.
During his days off, Daily drove to Cleveland to write, direct and perform on The Mike Douglas Show. In 1963, Steve Allen appeared on that show, saw Daily do a comedy bit and offered him a job in Los Angeles as an announcer, writer and performer on his syndicated show. And that exposure got him a part on a 1964 episode of Bewitched.
Regarding the actor's dyslexia, Newhart writer-producer Jay Tarses noted that Daily would "move his fingers when he didn't know his lines. It was funny when it happened. Sometimes we'd be able to leave what he said in the show, and sometimes someone laughed and we had to stop."
Daily also appeared in the 1971 Disney comedy film The Barefoot Executive; starred on the short-lived ABC series Aloha Paradise with Debbie Reynolds; recurred on NBC's ALF as psychologist Larry Dykstra; played a veterinarian opposite Connie Stevens as his ex-wife on the syndicated show Starting From Scratch; and made regular appearances on Match Game.
He was married three times and very proud to note that his first two children — daughter Kimberly (who died about eight years ago) and his son, a key grip in Hollywood — were adopted. Another daughter, Becky, also has passed.
After more than three decades in Albuquerque, Daily was living with his son and daughter-in-law Sharon when he died.
"Bill's philosophy in life was that happiness was a decision you make. That was how he lived," his rep, Patterson Lundquist, said in an email to THR. "Bill enjoyed every bit of his life to the fullest. There will not be a memorial service or funeral for family, friends and fans. Instead, Bill's final wish is to throw a party. Remember the good times and be happy."
Born
August, 30, 1927
Des Moines, Iowa
Died
September, 04, 2018
Santa Fe, New Mexico
Cause of Death
Cemetery
Other
Ashes scattered outside of Santa Fe, New Mexico
766 profile views