Barton Yarborough
(Barton Yarborough)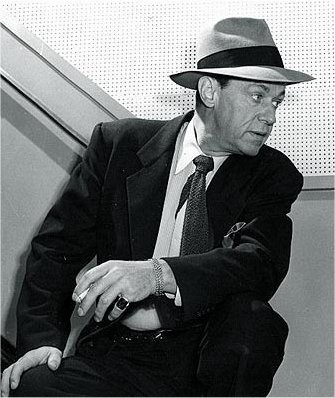 William Barton Yarborough (October 2, 1900 – December 19, 1951) was an American actor who worked extensively in radio drama.  He was born in Goldthwaite, Texas. As a youth, Yarborough ran away from home, attracted by the vaudeville stages, and he first worked in radio during the 1920s. He attended college at the University of Nevada, Reno and the University of Southern California, where in 1925 he became a member of Phi Sigma Kappa fraternity. He worked in New York, and was a member of the Eva Le Gallienne Civic Repertoire in New York City. Yarborough's NBC radio debut was in 1930, broadcasting from San Francisco.  He married radio actress Barbara Jo Allen (later known professionally as Vera Vague). They had a daughter, Joan, and divorced shortly after in 1931. He married again in 1949, to Janet Warren.
In 1932, Yarborough began a long run as Clifford Barbour on One Man's Family, continuing in the role throughout his life. Yarborough was probably best known for his roles as Doc Long in the West Coast cast of Carlton E. Morse's I Love a Mystery and Sergeant Ben Romero, Joe Friday's original partner, on Dragnet.  Yarborough's other radio work includes the role of Skip Turner in Adventures by Morse, also by Carlton E. Morse. Yarborough appeared as Doc Long in three feature films for Columbia Pictures, based on the radio series I Love a Mystery: I Love a Mystery in 1945, The Devil's Mask and The Unknown.
He started work on the Dragnet television series in 1951. However, the day after he filmed the second episode, he suffered a heart attack and died four days later at age 51. On Dragnet, the character of Ben Romero was replaced by Sergeant Ed Jacobs (Barney Phillips), and on One Man's Family the character of Cliff Barbour, heard for 19 years, was dropped from the storyline.  Yarborough died on 19 December, 1951 at his home in Burbank, California, from a cerebral blood clot.
Born
October, 02, 1900
USA
Goldthwaite, Texas
Died
December, 16, 1951
USA
Burbank, California
Cemetery
Forest Lawn Memorial Park (Glendale)
Glendale, California
USA
16947 profile views