Barbara Berjer
(Barbara Berjer)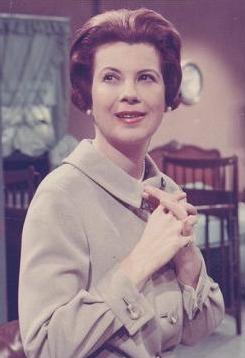 Actress. She was born Barbara Berger but changed her last name to Berjer
for the proper pronunciation. She earned a Bachelor of Fine Arts Degree
from DePaul University in 1943. She moved to New York City and pursued a
successful acting career in daytime television. She played Bridget
Connell on "Another World" from 1985 to 1997 until her character was
murdered off. She also played Holly norris' mother, Barbara norris
Thorpe, on "Guiding Light" from 1971 to 1981. She also played Claire
English Lowell Cassen Shea #5 from 1965 to 1971 on "As The World Turns."
She also played Irene Eagon on "The Edge of Night" from 1964 to 1965
and "From These Roots" from 1959 to 1961. She retired to Seattle and
died of pneumonia while visiting her son, Thomas Michael Foley, and
friends in New York City. She was married to choreographer Lee Foley.
Born
June, 12, 1920
USA
Washington
Died
October, 20, 2002
USA
New York
Other
16792 profile views