AThunderrThundertThunderuThunderrThunderoThunder ThunderGThunderaThundertThundertThunderiThunder
(Arturo Gatti)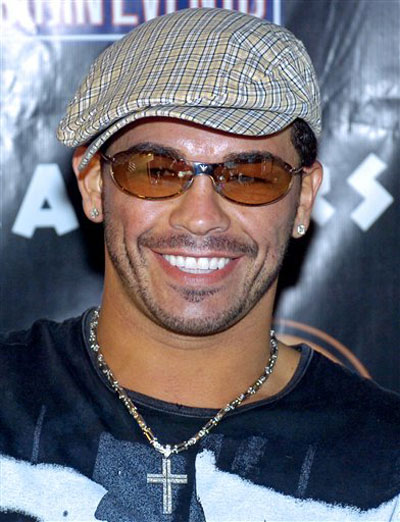 Arturo Gatti
He was the former IBF Junior Lightweight Champion (1995 to 1997) and WBC Junior Welterweight Champion (2004 to 2005). Born in Italy and raised in Montreal, Quebec, Canada, he made his professional debut in 1991. Earning the reputation as a warrior in the ring, Gatti's bouts often turned into wars as he was easily cut usually leaving his face a bloody mess. What he lacked in defense he made-up for in heart and power punches. Gatti was not afraid to go toe-to-toe with an opponent. He may be best remembered for fighting a memorable trilogy with Micky Ward between 2002 and 2003. Ward would win their first meeting and Gatti would take the next two. Among the other notable names he fought during his career include Ivan Robinson, Oscar De La Hoya and Floyd Mayweather, Jr. He was part of four contests that were named "Fight of the Year" by Ring Magazine (1997, 1998 including two with Ward in 2002 and 2003).
On July 11, 2009, Gatti was found dead in a hotel in Ipojuca, Pernambuco, Brazil, where he was on vacation with his Brazilian wife, Amanda Rodrigues, and their 10 month old son. He was 37 years old. Gatti's widow was charged with first degree murder after the strap of her purse was found stained with blood. Gatti was to attend his sister's wedding the same day. Rodrigues could not explain how she spent more than 10 hours in the hotel room without realizing Gatti was dead. Former boxing champion Acelino Freitas, who was a close friend of Gatti, claimed Gatti and Rodrigues were having problems and were about to separate.[16] On July 30, 2009, it was reported that the Brazilian police ruled Gatti's death as a suicide and his widow was released.However, on July 31, 2009, it was announced that the Canadian government would be seeking more information from the Brazilian authorities on Gatti's death. Gatti's family has also confirmed that there would be a second autopsy done in Quebec. On August 1, a pathologist hired by the ex-boxing champ's family said Brazilian authorities overlooked bruises on Gatti's body in the initial autopsy. Montreal medical examiners will perform further toxicology tests in Canada and are also awaiting more information on the scene of death from investigators in Brazil. "There were definite injuries that had not been seen by Brazilian authorities," Baden said.
The Brazilian authorities initially ruled Gatti's death a homicide, but after further studies ruled it was a suicide. Yet, almost a year later, in March 2010, the circumstances concerning Gatti's death remain unclear. All the reports are now at the Quebec coroner's office awaiting further investigation. Coroner Jean Brochu said, "We've been waiting for this for a long time," and "it's going to take a while" before conclusions can be made, and released to the public. A shortage of staff at the coroner's office is being blamed for contributing to the delay of the investigation. Regarding a new toxicology report being prepared, Brochu quipped that it "may take a century to get the results"."
On August 23, 2011, it was reported that private investigators had concluded that Gatti's death was indeed a homicide.
Born
April, 15, 1972
Cassino, Italy
Died
July, 11, 2009
Ipojuca, State of Pernambuco, Brazil
Cemetery
Cimetiere de Laval
Quebec, Canada
17772 profile views