Arthur Ochs Sulzberger Sr.
(Arthur Ochs Berger)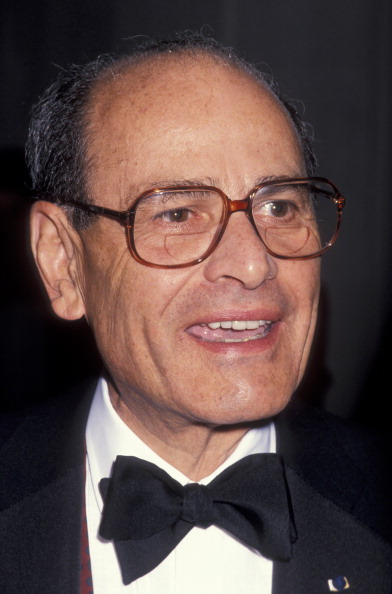 He was born on February 5, 1926, in New York City to Jewish parents Arthur Hays Sulzberger and Iphigene Bertha Ochs (daughter of Adolph Ochs, the former publisher and owner of The New York Times and the Chattanooga Times). Sulzberger graduated from the Loomis Institute and then enlisted into the United States Marine Corps during World War II serving from 1944 to 1946, in the Pacific Theater. He married Barbara Winslow Grant (of mostly Scottish and English heritage) on July 2, 1948, in a civil ceremony at her parents' home in Purchase, New York. He earned a B.A. degree in English and History in 1951 at Columbia University. As a member of the Marine Forces Reserve he was recalled to active duty during the Korean War. Following completion of officer training, he saw duty in Korea and then in Washington, D.C., before being inactivated. He divorced Barbara Grant Sulzberger in 1956 and married Carol Fox Fuhrman in December 1956. She died in 1995.
Sulzberger became publisher of The New York Times in 1963, after the death of his sister Marian's husband, Orvil Dryfoos, who had been publisher for less than two years. Sulzberger was 37 at the time, the youngest publisher in Times history. Prior to Dryfoos, Sulzberger's father, Arthur Hays Sulzberger, and maternal grandfather, Adolph Ochs, were the publishers, and also the chairs of the board of The New York Times Company.  In the 1960s Sulzberger built a large news-gathering staff at The Times, and was publisher when the newspaper won a Pulitzer Prize in 1972 for publishing The Pentagon Papers. He was elected a Fellow of the American Academy of Arts and Sciences in 1988. His son Arthur Ochs Sulzberger Jr. succeeded him as the newspaper's publisher in 1992.
In 1996, he married Allison Stacey Cowles, widow of William H. Cowles, 3rd. (died 1992), who was part of the Cowles family which owns The Spokesman-Review of Spokane, Wash.  Sulzberger remained chairman of The New York Times Company until October 1997.  In 2005, the Newspaper Association of America (NAA) honored Sulzberger with the Katharine Graham Lifetime Achievement Award.  Sulzberger dedicated the Wellesley College pub, aptly named "Punch's Alley," in honor of his wife, Allison, a class of 1955 Wellesley alum.  Sulzberger died of a brain hemorrhage at his home on September 29, 2012. He was 86.
Born
February, 05, 1926
USA
New York, New York
Died
September, 29, 2012
USA
Southampton, New York
16744 profile views