Aretha Franklin
(Aretha Louise Franklin)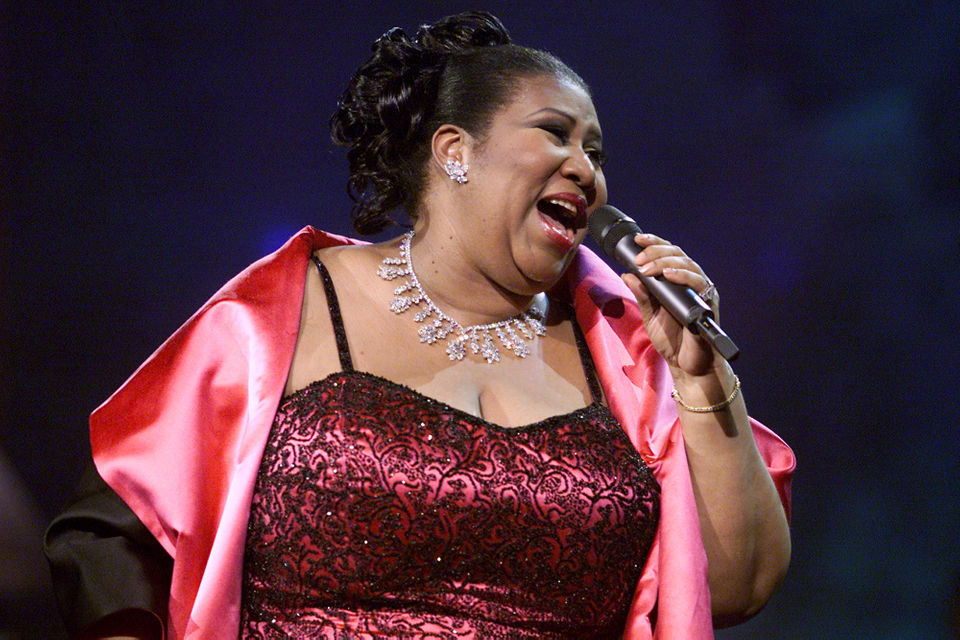 Aretha Franklin
Aretha Franklin, whose gospel-rooted singing and bluesy yet expansive delivery earned her the title " the Queen of Soul," has died, a family statement said Thursday. She was 76.
Aretha Franklin died at 9:50 a.m. at her home in Detroit, surrounded by family and friends, according to a statement on behalf of Franklin's family from her longtime publicist Gwendolyn Quinn.
The "official cause of death was due to advanced pancreatic cancer  of the neuroendocrine type, which was confirmed by Franklin's oncologist, Dr. Philip Phillips of Karmanos Cancer Institute in Detroit," the family statement said.
"Aretha helped define the American experience," former President Barack Obama  said in a statement. "In her voice, we could feel our history, all of it and in every shade — our power and our pain, our darkness and our light, our quest for redemption and our hard-won respect. May the Queen of Soul rest in eternal peace."
Legendary soul singer and Franklin's friend of more than sixty years, Sam Moore, had words of sorrow and comfort to offer.
"I adored her and I know the feelings were mutual. While I'm heartbroken that she's gone I know she's in the Lord's arms and she's not in pain or suffering anymore from the damn cancer that took her away from us," he said in a statement. "I'm going to hope, pray and count on the fact that I will see her again sometime. Rest in the Lord's arms in love, Re."
Franklin's fans paid tribute with flowers and a crown left on her Hollywood Walk of Fame star in Los Angeles.
Her death comes three days after a source close to Franklin told CNN's Don Lemon that the singer was in hospice care.
Born
March, 25, 1942
Memphis, Tennessee
Died
August, 16, 2018
Detroit, Michigan
Cause of Death
cause was reported to be advanced pancreatic cancer of the neuroendocrine type.
Cemetery
Woodlawn Cemetery
Detroit, Michigan
753 profile views