Antoni Tàpies
(Antoni Tàpies)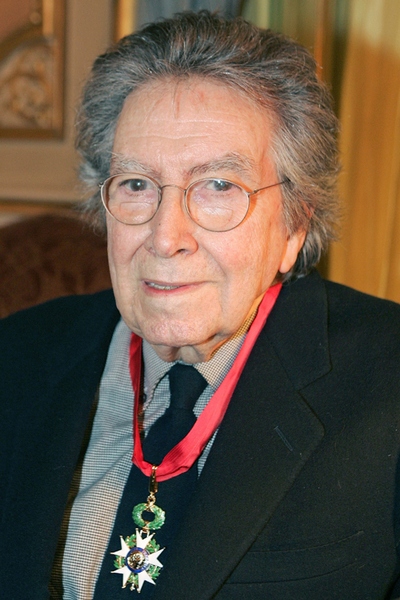 The son of Josep Tàpies i Mestre and Maria Puig i Guerra, Antoni Tàpies Puig was born in Barcelona on December 13, 1923. His father was a lawyer and Catalan nationalist who served briefly with the Republican government. At 17, Tàpies suffered a near-fatal heart attack caused by tuberculosis. He spent two years as a convalescent in the mountains, reading widely and pursuing an interest in art that had already expressed itself when he was in his early teens.  Tàpies studied at the German School of Barcelona. After studying law for 3 years, he devoted himself from 1943 onwards only to his painting. He lived mainly in Barcelona and was represented by the Galerie Lelong in Paris and the Pace Gallery in New York. Tàpies died in early February 2012. He was 88.
Tàpies was perhaps the best-known Catalan artist to emerge in the period since the Second World War. He first came into contact with contemporary art as a teenager through the magazine D'Ací i D'Allà, published in Barcelona, and during the Spanish Civil War (1936–9), while he was still at school, he taught himself to draw and paint. On a French government scholarship in the early 1950s he lived in Paris, to which he often returned. Both in Europe and beyond, the highly influential French critic and curator Michel Tapié enthusiastically promoted the work of Antoni Tàpies.
In 1948, Tàpies helped co-found the first Post-War Movement in Spain known as Dau al Set which was connected to the Surrealist and Dadaist Movements. The main leader and founder of Dau al Set was the poet Joan Brossa. The movement also had a publication of the same name, Dau al Set. Tàpies started as a surrealist painter, his early works were influenced by Paul Klee and Joan Miró; but soon become an informal artist, working in a style known as pintura matèrica, in which non artistic materials are incorporated into the paintings. In 1953 he began working in mixed media; this is considered his most original contribution to art. One of the first to create serious art in this way, he added clay and marble dust to his paint and used waste paper, string, and rags (Grey and Green Painting, Tate Gallery, London, 1957).
Tàpies' international reputation was well established by the end of the 1950s. From the late 1950s to early 1960s, Tàpies worked with Enrique Tábara, Antonio Saura, Manolo Millares and many other Spanish Informalist artists. In 1966 he was arrested at a clandestine assembly at the University of Barcelona; his work of the early 1970s is marked by symbols of Catalan identity (which was anathema to Franco). In 1974 he made a series of lithographs called Assassins and displayed them in the Galerie Maeght in Paris, in honour of regime critic Salvador Puig Antich's memory. From about 1970 (influenced by Pop art) he began incorporating more substantial objects into his paintings, such as parts of furniture. Tàpies's ideas have had worldwide influence on art, especially in the realms of painting, sculpture, etchings and lithography. Examples of his work are found in numerous major international collections. His work is associated with both Tachisme and Abstract Expressionism.
The paintings produced by Tàpies, later in the 1970s and in the 1980s, reveal his application of this aesthetic of meditative emptiness, for example in spray-painted canvases with linear elements suggestive of Oriental calligraphy, in mixed-media paintings that extended the vocabulary of Art informel, and in his oblique allusions to imagery within a fundamentally abstract idiom, as in Imprint of a Basket on Cloth (1980). Among the artists' work linked in style to that of Tàpies is that of the American painter Julian Schnabel as both have been connected to the art term "Matter".
Born
December, 13, 1923
Barcelona, Spain
Died
February, 06, 2012
Barcelon, Spain
16094 profile views