Anthony Shadid
(Anthony Shadid)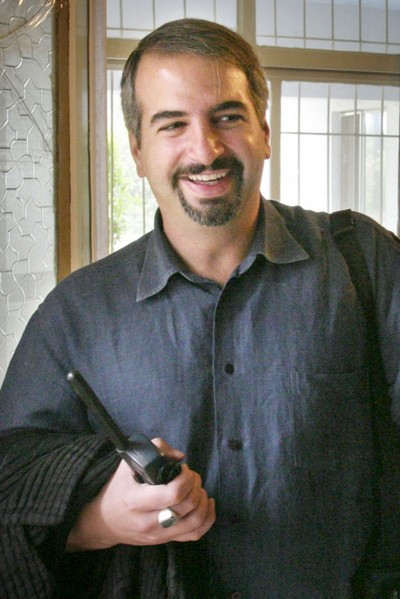 From 2003 to 2009 Shadid was a staff writer for The Washington Post where he was an Islamic affairs correspondent based in the Middle East. Before The Washington Post, Shadid worked as Middle East correspondent for the Associated Press based in Cairo and as news editor of the AP bureau in Los Angeles. He spent two years covering diplomacy and the State Department for The Boston Globe before joining the Post's foreign desk.
In 2002, he was shot in the shoulder by an Israel sniper in Ramallah while reporting for the Boston Globe in the West Bank. The bullet also grazed his spine.  On March 16, 2011, Shadid and three colleagues were reported missing in Eastern Libya, having gone there to report on the uprising against the dictatorship of Col. Muammar Al-Ghaddafi. On March 18, 2011, The New York Times reported that Libya agreed to free him and three colleagues: Stephen Farrell, Lynsey Addario and Tyler Hicks. The Libyan government released the four journalists on March 21, 2011.
Shadid twice won the Pulitzer Prize for International Reporting, in 2004 and 2010, for his coverage of the Iraq War. His experiences in Iraq were the subject for his 2005 book Night Draws Near, an empathetic look at how the war has impacted the Iraqi people beyond liberation and insurgency. Night Draws Near won the Ridenhour Book Prize for 2006. He won the 2004 Michael Kelly Award, as well as journalism prizes from the Overseas Press Club and the American Society of Newspaper Editors. Shadid was a 2011 recipient of an honorary Doctorate of Humane Letters from the American University of Beirut. He won the George Polk Award for Foreign Reporting in 2003 and in 2012 for his work in 2011. House of Stone was a finalist for the National Book Award (Nonfiction) and the National Book Critics Circle Award (Autobiography).
Pulitzer Prize winner Anthony Shadid died on February 16, 2012, from an acute asthma attack while attempting to leave Syria. Shadid's smoking and extreme allergy to horses are believed to be the major contributing factors in causing his fatal asthma attack. "He was walking behind some horses," said his father. "He's more allergic to those than anything else—and he had an asthma attack." His body was carried to Turkey by Tyler Hicks, a photographer for The New York Times.  Anthony's cousin, Dr. Edward Shadid of Oklahoma City, challenged the Times' version of the death, and instead blamed the publication for forcing Anthony into Syria.
Born
September, 26, 1968
USA
Oklahoma City, Oklahoma
Died
Other
16285 profile views