Abigail Adams
(Margaret Thomas Adams)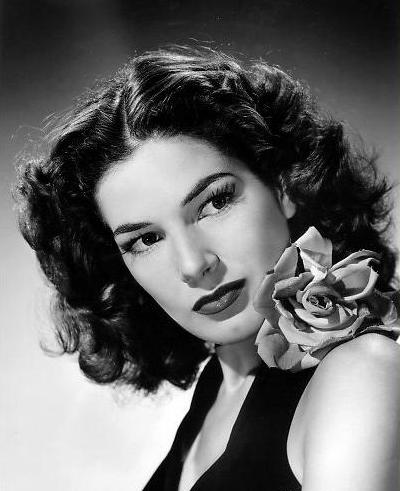 Abigail Adams
Actress, 37, once the fiancee of George Jessel, the comedian , and his frequent social companion, was found dead in what a police physician said was apparently suicide.
Miss Adams' body was found in her apartment by Max Marks, a drug store owner, who called, following a date with her. She was in bed, clad in a blue nightgown.
Dr. Lester V. Laurion, summoned by the police to examine the body said " it looks like suicide from an overdose of sleeping pills".
The doctor said he found no bottle or other container. However, he said there were no marks on the body or any indication of gunshot, choking or other violent cause of death. No note was found at the apartment.
Jessel told reporters he had been engaged to Miss Adams, known to her friends as "Tommye," for a time eight years ago.
"I took her to the races at Santa Anita last Friday," he said."She was in wonderful spirits. I had a dinner date with her for tonight. It is a shocking thing.
When Miss Adams was signed by Columbia pictures in 1947, studio publicists said she was a descendant of Presidents John Adams and John Quincy Adams.
In September, 1942, she divorced actor Lyle Talbot.
In March; 1945, charges of hit-run driving against her were dismissed.
Two months ago Miss Adams was arrested with Broderick Crawford, academy award winner movie actor, and Myron McCormick, 47, New York actor, on suspicion of being drunk.
Two days later she paid a $10.00 fine on a drunk charge. Crawford was fined $250.00, McCormick $50.00.
Born
January, 11, 1922
Greenville, South Carolina
Died
February, 13, 1955
Beverly Hills, California
Cause of Death
overdose of drugs and alcohol
Cemetery
Evergreen Cemetery
Charlotte, North Carolina
17725 profile views