Christine McGuire
(Ruby Christine McGuire)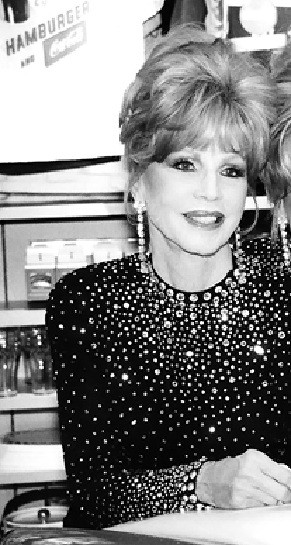 Christine McGuire
Christine McGuire, the eldest of the singing McGuire Sisters, who struck gold on the pop charts in the 1950s with "Sincerely," "Sugartime" and other close-harmony hits that won young American hearts not quite ready for rock ′n' roll, died on Dec. 28 at her home in Las Vegas. She was 92.
Ms. McGuire's family confirmed her death in a statement released on Friday. No cause was given.
With their identical dresses and hairdos, synchronized movements and sweetly innocent voices, the McGuire Sisters — Christine, Dorothy and Phyllis — were the musical embodiment of popular culture in their day, singing for audiences who watched "Your Hit Parade" on television and listened to Perry Como, Patti Page and the lingering postwar strains of the big band era.
After appearing on "Arthur Godfrey's Talent Scouts" in 1952, the McGuire Sisters soared to national fame. They were regulars on Mr. Godfrey's morning shows for six years and remained one of the nation's most popular vocal groups into the 1960s, singing on television, in nightclubs and on records that sold millions, even as teenage rebellion, Elvis Presley and rock ′n' roll transformed the music world.
The fashion-conscious Christine chose the sisters' matching wardrobes, Dorothy kept track of finances, and Phyllis did most of the talking for the trio. Their million-selling records included two No. 1 hits, "Sincerely" in 1955 and "Sugartime" in 1958. Like other white performers of their generation, they recorded what critics called blander (but often better-selling) covers of rhythm-and-blues hits by black artists.
In 1965, Phyllis McGuire's idealized image was shattered by a grand jury appearance that exposed her longtime affair with a Chicago mobster, Sam Giancana. By then, the sisters' popularity had begun to fade, and in 1968 the trio broke up, Christine and Dorothy to raise families and Phyllis to perform solo.
But they made a successful comeback in 1985, and went on to perform for almost two decades at casinos and clubs in Las Vegas, Atlantic City and elsewhere, capitalizing on the nostalgia of fans who aged with them. Their last gig was a 2004 PBS special, "Magic Moments: The Best of '50s Pop."
Born
July, 30, 1926
Middletown, Ohio
Died
December, 28, 2018
Las Vegas, Nevada
Cause of Death
Other
797 profile views